Issues With Child's Best Friend
Mommy Dearest: I Don't Like My Child's Best Friend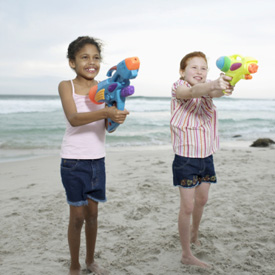 Mommy Dearest –
I know it is terrible to say, but I don't like my daughter's best friend. She is pushy and manipulative and seems to bring out the worst in my child. When the girls are together, all I get is sass from my child and if they have been playing together I can see a change in my daughter's entire attitude. I would stop scheduling play dates with her but I a) know it would devastate my child and, b) would be hard to enforce because they are in the same class. Do you have any advice for me?
– Baffled by Best Friend
To see Mommy Dearest's response,
.
Dear Baffled by Best Friend –
Depending on your child's age, her best friend could be the "flavor of the week" and your problem could easily be solved as she moves on. If, however, that isn't the case, you may want to speak to your daughter's school to see if the tots can be placed in separate classes. I would also strongly encourage her to play with other kids by arranging a full schedule of playdates. Finally, you need to be sure to point out bad behavior to your daughter to ensure that she isn't repeating it. A combination of these suggestions should make for a more manageable relationship.