If there's one category of food that most kids grant their seal of approval, it's Italian. Lasagna, pizza, spaghetti, and meatballs [1] lend themselves perfectly to little people's palates. So what mom wouldn't want to combine a guaranteed kid-pleaser and a hands-off, easy-to-cook dinner that's (almost) as easy as ordering in a pizza delivery? Read on for nine Italian-inspired classics with a slow-cooker twist [2]!
Healthy Whole-Wheat Lasagna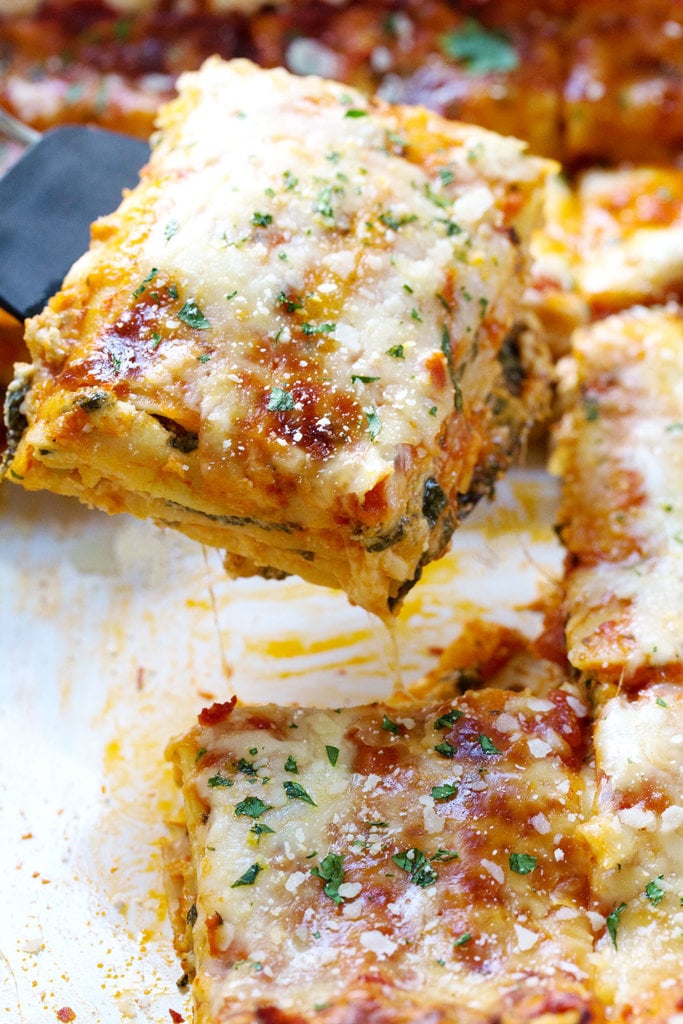 A comfort-food classic gets a healthy makeover [3], thanks to POPSUGAR Fitness community member Berry Happy Bodies. Swap out regular lasagna noodles for the whole-wheat variety, and replace ground beef with a medley of nutrient-rich veggies. It's a win-win for the entire family!
Slow-Cooker Pasta Bolognese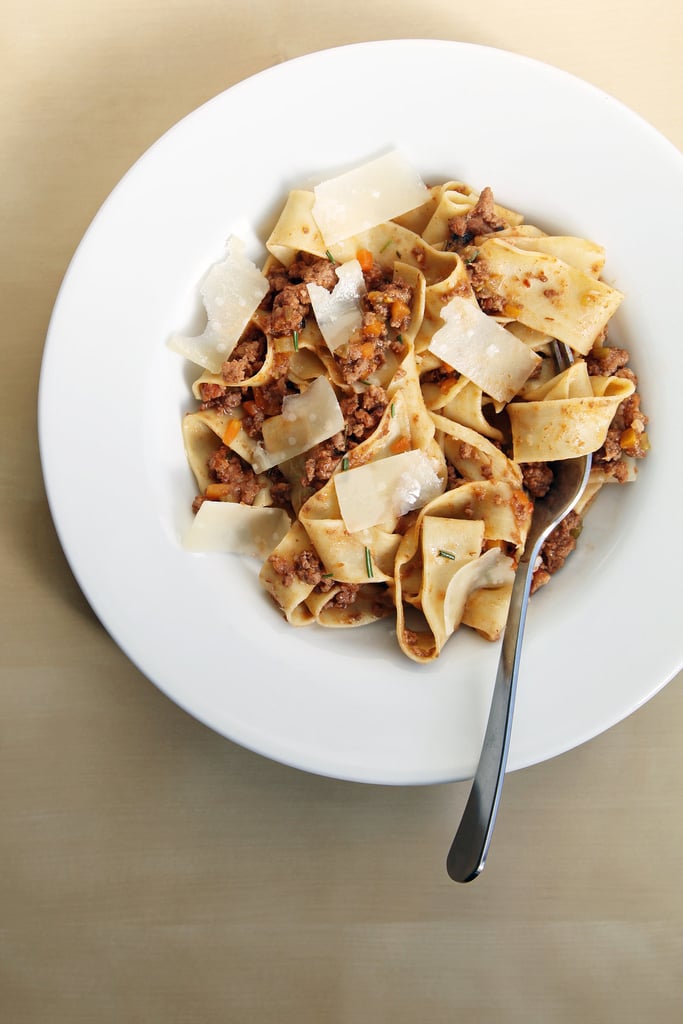 This Slow-Cooker Pasta Bolognese [4] isn't a "throw it all in and let it cook" recipe, but the little bit of extra time translates into a truly delicious meal the whole family will love!
Pizza Pasta Bake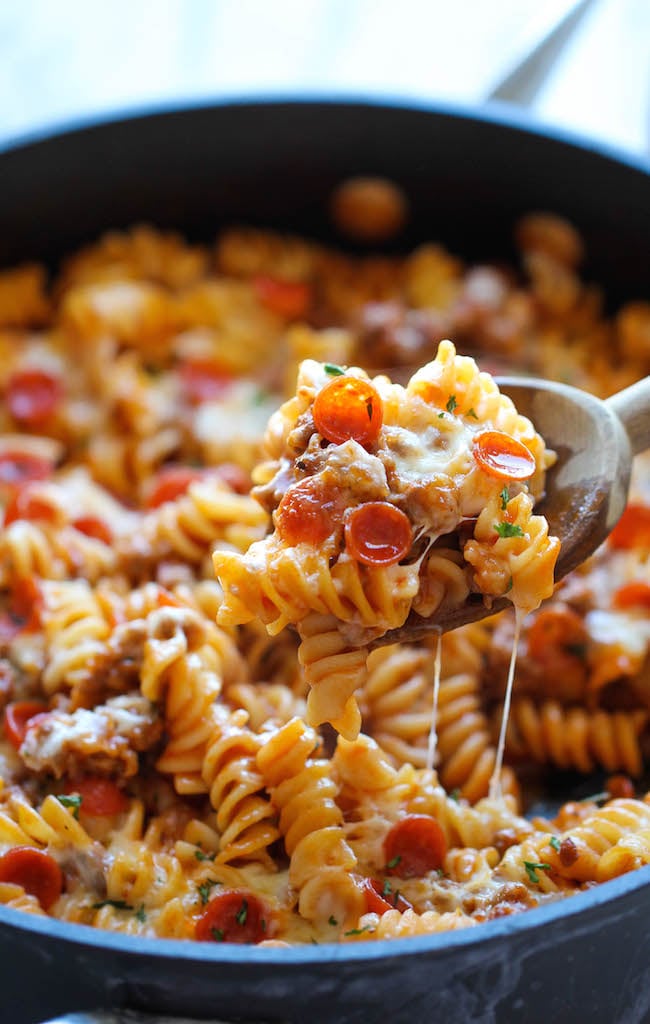 Give the delivery man a break and try this pizza alternative — a slow-cooker pizza pasta bake [5] that incorporates noodles, sauce, cheese, and pepperoni. Yum!
Lasagna Soup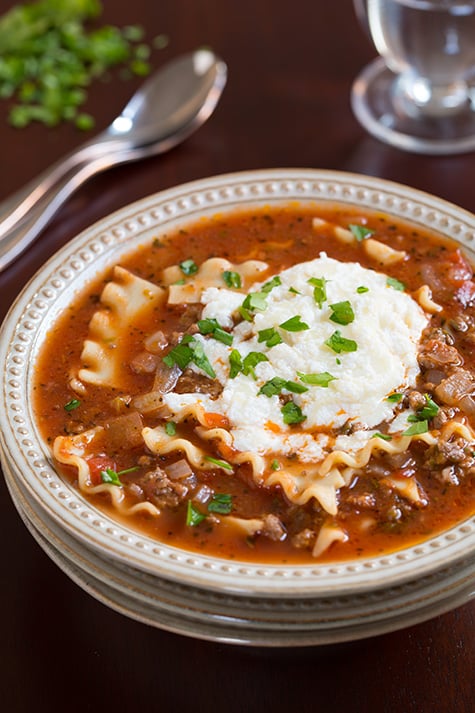 We can't wait to try this creative take on lasagna [6]. Simmering the soup over a slow cooker would be an easy one-pot approach to the inventive, cold-weather-ready meal.
Slow Cooker Turkey Meatballs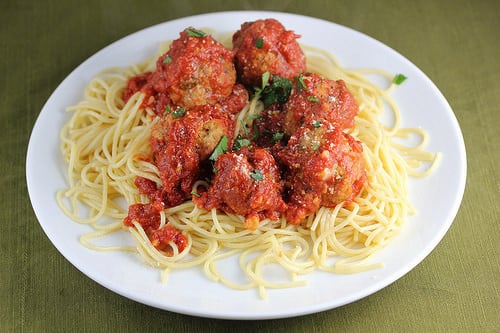 Forget frying or baking! Blog Chef's slow cooker turkey meatballs [7] are so easy and tasty that they're bound to become a weekly menu item!
Slow Cooker Cheesy Tortellini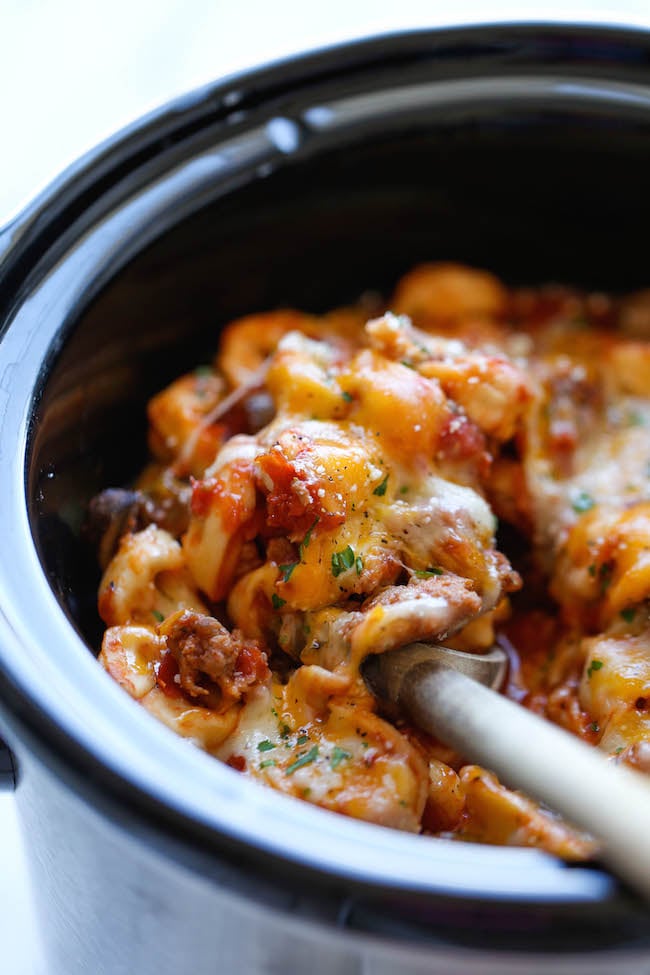 Talk about a comfort food! This slow cooker cheesy tortellini [8] is full of ground beef, mozzarella and cheddar cheeses, refrigerated tortellini, and fresh herbs that your family will love!
Slow Cooker Italian Meatballs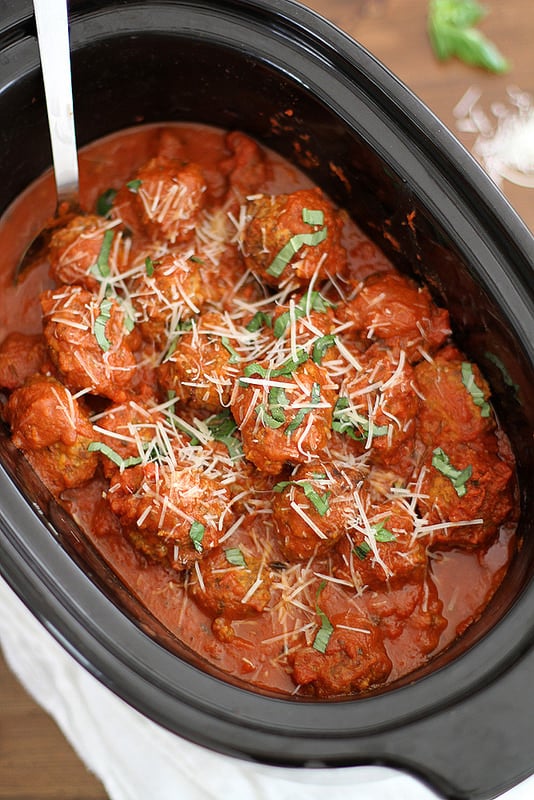 You'll want to make a huge batch of these slow cooker Italian meatballs [9] because there are so many uses for them and they freeze so well!
Slow Cooker Spaghetti Sauce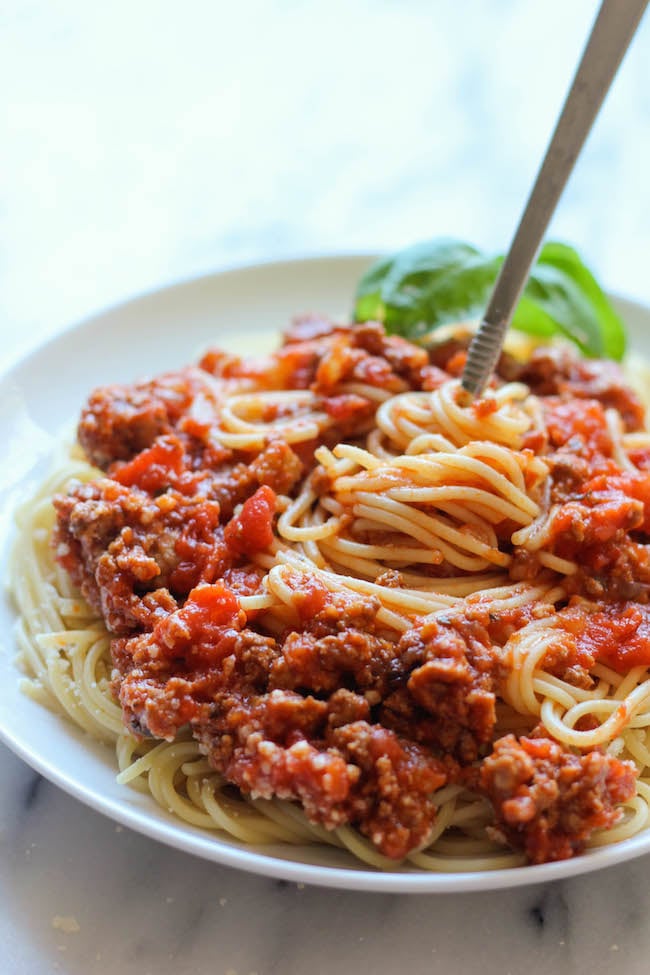 Give the jarred sauce a night off and try this hearty sauce [10] that takes just 10 minutes of hands-on prep time and will make plenty of leftovers to stash in the fridge or freezer.
Slow Cooker Chicken Parmesan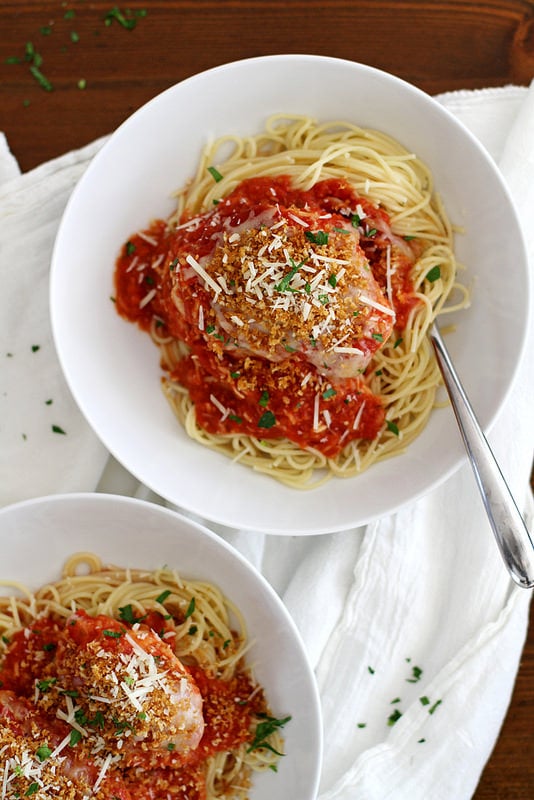 There are few tricks to this slow cooker chicken parmesan [11] that keep the chicken juicy and crunchy — mainly using chicken thighs instead of breasts, and sprinkling the crunchy crumbs on top when it is through cooking. But best of all is that it only takes 10 minutes to prep!