Itty Wigs Headbands
Itty Wigs Baby Headbands: Ga Ga or Gag?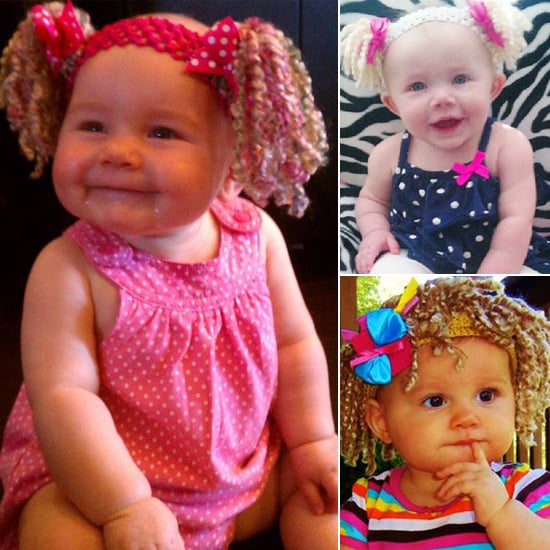 Just when we thought we'd seen it all, along comes Itty Wigs. Touted as the "silly strands novelty girls headband," these little headpieces give your baby girl the locks of her dreams (sort of . . . ). Ranging in price from $8-$11, the "hair-raising" headbands were developed by Missouri-based grandmother, Diana Thatcher. Inspired to create a Lil Rascals-themed video of her then 4-month-old granddaughter, Thatcher rigged up a variety of wigs for the baby girl out of household crafting items (you can see the results here). She had so much fun with the idea that she took it to the next level, designing the Itty Wigs shown here.
Would you buy one of these for your little girl? They're meant to be a novelty item, but is it one that you can get behind? Vote in our poll below, and share your comments on the one-of-a-kind (really, they're patented!) headband.