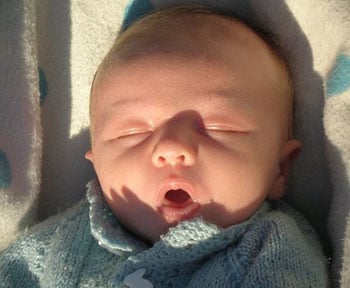 Our main squeeze this week is Sugarbaby, John Parker.
The six–week–old Bay Area babe squawks like a terradactyl and opens his perfectly round mouth when he's sleepy. He swings himself to a slumber in his papasan swing and naps on walks with his mama.
Some of his favorite things are milk, gossip, the New England Patriots and the Boston Red Sox. And, the only thing that really chaps this tot's hide are wet diapers and an empty tummy.
To see more of this darling baby boy,
.
Remember to join the Sugarbabies group so you can share pictures and information about your favorite Sugarbabies!