James McAvoy Doesn't Publicly Talk About His Son
Do You Sympathize With Celebs Who Try and Keep Their Kids Out of the Public Eye?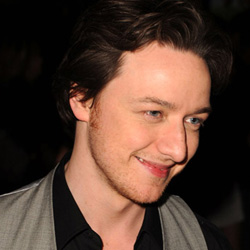 Hollywood may seem like it's all lights, camera, and action, but it isn't for actor James McAvoy. When a blogger posed a question about the difficulty of being a working dad to him at a Gnomeo & Juliet press junket I attended (Disney flew me down for the event), the actor politely declined to comment and explained why. He said:

"The hardest thing about being a dad in this business — the best way for me to be a good dad is not to talk about him. I'm so sorry. I realize that you guys are the people to talk to about babies, but if I want to get him papp'd and all that kind of stuff then I can start talking about him. And, if I don't want to get him papp'd then I can't talk about him. I'm so sorry. Thanks for understanding."
Those in the room appreciated the actor's candor and respected his wishes.