Jenna Elfman of CBS Accidentally On Purpose on Motherhood
LilSugar Exclusive! Actress Jenna Elfman Tweets Motherhood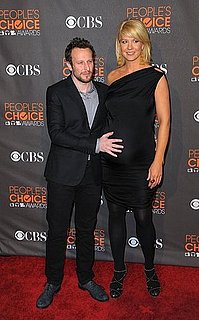 Jenna Elfman may play the expectant Billie on CBS's Accidentally on Purpose, but in real life she's a mom of two. The actress and her husband, Bodhi, are parents to Story Elias, 2, and Easton Quinn Monroe born in March. The belly Jenna sports in tonight's season finale is not a pillow, it was her son. We recently had the opportunity to ask her our Four Lil Questions via Twitter. Check out what she (@jennaonpurpose) tweeted us about motherhood!
LilSugar: Fill in the blank. You know you're a mother when ____?
Jenna Elfman: You first experience that spectacular, overwhelming love for your new baby.
LilSugar: Fill in the blank. Why didn't anybody tell me _____ about motherhood?
Jenna Elfman: That breastfeeding is a learned ability!
LilSugar: What's the best trick your mama (or parent) taught you?
Jenna Elfman: No tricks, just love and communication.
LilSugar: Are you a helicopter mom or do you believe in free-range kids?
Jenna Elfman: Helicoptering from a distance. Free range until helicoptering is necessary.
Tune in tonight for the show's season finale!