Jenny McCarthy's New Boyfriend Hasn't Met Her Son
Jenny McCarthy Waits 6 Months to Introduce Son to Boyfriends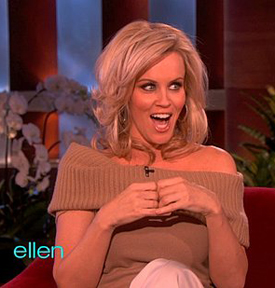 Boyfriends beware: if you hope to win Jenny McCarthy's heart through her son, you better be in it for the long haul. The actress, author, and autism advocate appears on today's Ellen DeGeneres Show to show off her new line of eco-friendly baby and children's products, and the conversation quickly turns to her new boyfriend. When discussing the man she has been dating for just over a month, she told the host that he has yet to meet her son, Evan, 8:
Evan is on the strictest VIP meet and greet — which is like six months. I don't have guys meeting him on a cycle. That boy is very important to me.
What do you think is the proper waiting period to introduce a new partner to your child?