Jerry Seinfeld's Kids are Funny
Life's a Lot of Laughs in the Seinfeld Household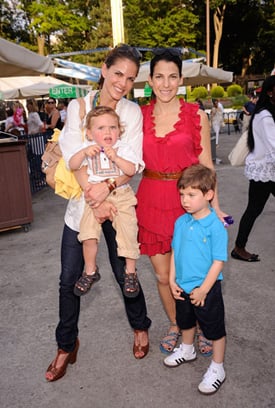 Is comedy contagious in the Seinfeld home? Last night, Jessica Seinfeld hosted Baby Buggy's fourth annual Bedtime Bash in New York City. We had a chance to chat with the children's charity founder and mother of three — Sascha, 9, Julian, 7, and Shepherd, 4 — and ask what life with Jerry is like!
BabySugar: Your husband is known for his humor; in raising your children, have you found that comedy is learned or innate?
Jessica Seinfeld: I see in our children a sophisticated sense of humor that seems to grow more and more each year. I hope that we encourage that at home, but I think it's also part of what they've been around their whole lives.
BabySugar: After money, most parents' biggest arguments are about their kids — have you ever needed to call in a marriage ref for your parenting disagreements?
Jessica Seinfeld: My husband happens to be a wonderful communicator and really doesn't let us fight for a long time. He doesn't let things get crazy. We let a few minutes or a few hours go by and then talk about things. Listening to what your children have to say and really hearing what they're trying to say always gets back to what the root of the issue is.
As for the best trick Jessica's own mama taught her? "Benign neglect!"
Tune in Monday to see what NBC Today Show host Natalie Morales had to say about life as a mom of two and the homemade trick her mother taught her for treating diaper rash.