Jillian Michaels Discusses Adoption
Jillian Michaels Plans to Adopt, Bypass Pregnancy Weight Gain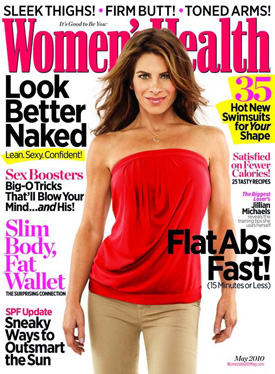 Pregnancy weight gain is no laughing matter. Recent studies have linked pounds packed on through pregnancy with everything from large babies to gestational diabetes. So it is no wonder that some women's fear of gaining weight will color their views of pregnancy.
In the May issue of Women's Health magazine, The Biggest Loser's tough-as-nails trainer Jillian Michaels discusses her plans to add a baby to the family without adding to her waistline. She says:
I'm going to adopt. I can't handle doing that to my body. Also, when you rescue something, it's like rescuing a part of yourself.
Though the Institute of Medicine recommends that the average weight women gain be between 25 and 35 pounds throughout pregnancy, 55 percent of LilSugar readers remained heavier after pregnancy than before. Would postbaby body concerns have you consider adoption?