Jon and Kate Plus 8 Go Green
Jon and Kate Plus 8 Go Green Special Quiz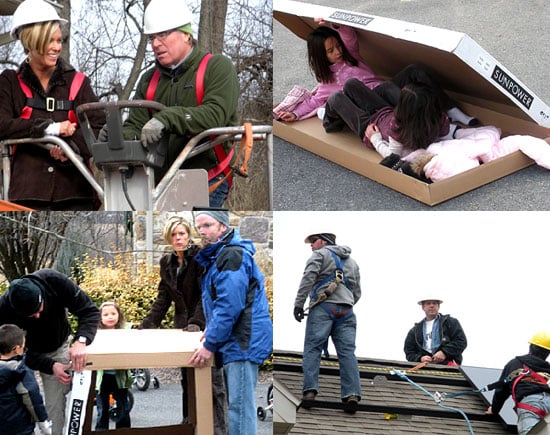 Last night, Renovation Nation's Steve Thomas and Solardelphia helped the Gosselins get greener with some eco-savvy home renovations. While Jon assisted on projects and the kids all lent a hand in tasks, Kate put herself to good use in the kitchen. Check how closely you watched Jon and Kate Plus 8 by taking this quiz!
Photos courtesy of TLC
Jon and Kate Plus 8 Go Green Special Quiz
To keep the kids safe, what did the crew set out to signify off limit zones?