Kaboost
Pimp Your Crib: Kaboost Gets a Boost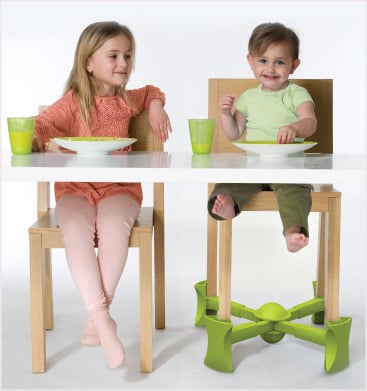 I recently gave the Kaboost ($38) chair booster a whirl.
Looking at the box, I was concerned it wouldn't fit my chair, but was surprised that the springs in the base made it painless and speedy.
To see about my test drive of the Kaboost,
.
A little worried about the stability of it, I tested it before I put my daughter on it. Confident in the product, I propped her on the chair and pushed her up to the table where we sat and colored for 30 minutes.
Like any other booster chair, my babe may still be a tad young to use one as she would be incapable of getting down without my help and there is no attached seat restraint. But as long as I'm there to keep her company, I quite like the nifty contraption. One added bonus — the delightful booster isn't an eye sore in my dining room.