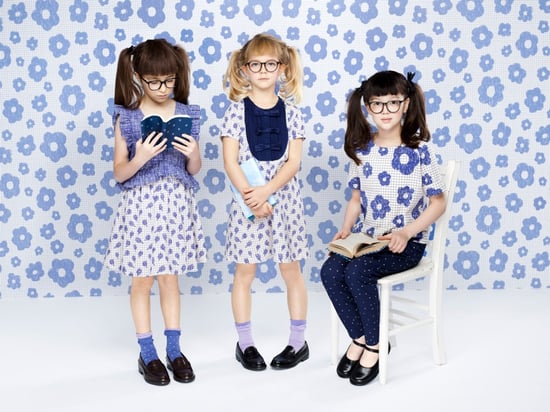 If you've got little style setters at home, you'll want to mark your calendar for this June, when New Zealand designer Karen Walker's debut childrenswear line will launch at Uniqlo locations in the US and around the world. With "child geniuses" as the inspiration for the collection, it's set to encompass 18 pieces of mix-and-match apparel for girls between the ages of 3-11. The dresses, tops, pants, and skirts will feature the designer's signature alphabet print and a new pattern that's reflective of a child's doodles on graph paper.
"We drew inspiration from the look of Karen Walker collections and with a little help from my 5-year-old, Valentina, we picked out some of our beloved signature styles such as frill hem sweatshirt dresses and boat pants and restyled them for kids," Karen Walker said of her line. "As a brand with working parents in the team, we wanted to create a fun and spirited kids' collection that used high quality utility fabrics and would be kid-friendly and a great price."
Pieces will start at $16, and the collection will be in stores on June 3. In the meantime, get your fix for the affordable, adorable Uniqlo Kids line here!