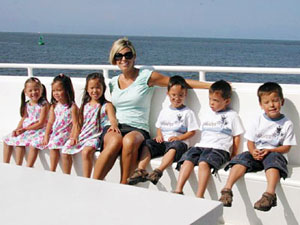 If you thought Jon and Kate were out of the spotlight for good, (bemp!) you were wrong. While TLC sues Jon for breach of contract, the network is giving mommy Kate the chance to wrap things up on her own this coming Monday. For the series' finale, Kate is going on air for one full hour where she will take and answer questions from viewers about her life, the show and moving on.
What burning questions would you have for the famously coiffed mama? Tell us in the comments below!
Can't get enough of the Gosselins? For more on the whole crew, visit the Jon and Kate Plus 8 group over in our LilSugar Community.
Photo courtesy of TLC