Kate Gosselin Parenting Lessons
What Kate Gosselin Can Teach Us About Raising a Large Family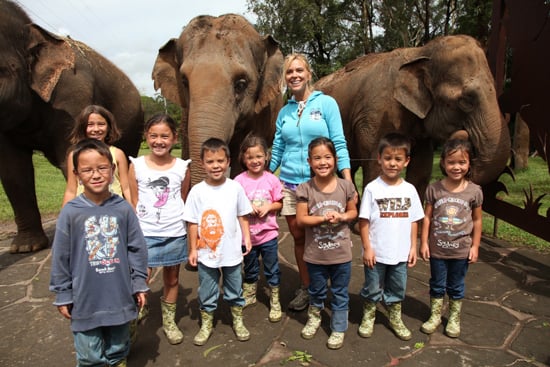 For seven seasons, we've watched the famous Gosselin multiples grow up while their parents, Jon and Kate, became tabloid regulars. After a controversial season, filled with conflicts, TLC has called it quits with the Gosselins, and the Kate Plus Eight finale will air this evening. Kate has received her share of negative press over the years, but everyone has shortcomings — especially when faced with a challenge like raising eight children. While we might not agree with all of Kate's parenting techniques, her example of raising a big family, has taught us a few important lessons. Here are five:
Marriage and parenting is a partnership, not a dictatorship. Just as you tell your children not to be bossy, it's important to listen to your husband and know when to control a situation and when to let something go. Kate often struggled to give her husband control of even the smallest decisions like what the kids could wear for their daddy day out. It's always better to work together in the interest of the kids rather than your own personal preferences.
Don't shun help. Even as a stay-at-home mom, sometimes extra help is needed, even if it's for a few hours a week. All moms need a little R&R to recharge.
Expect the unexpected. Being prepared with all sorts of ammo will keep you one step ahead of the curve. Keep an emergency supply kit with extra clothing, diapers, snacks, and more in your car at all times.
Kids enjoy adventures, but they also can be easily amused by little things too. Kate once entertained the whole crew by passing around a tiny plastic shark that she found in her bedroom. The kids loved passing it quietly around to each other, and after everyone had delighted in the surprise, Kate asked them to yell what it was all at once.
No parent is perfect. Despite all the drama, the press, the split, and being on a reality TV show, Kate and Jon have raised eight intelligent, happy, normal, and pretty well behaved children. No parent is perfect, but Kate shows her love the best by providing her kids with a comfortable life, educational experiences, and college savings.
How do you feel about Kate Gosselin's parenting technique? What lessons has she taught you about parenting? And are you sad to see her go?