Kate Gosselin and Sarah Palin Go Camping in Alaska 2010-07-23 11:17:30
Kate Plus 8 and Sarah Palin's Crew Go Camping in Alaska!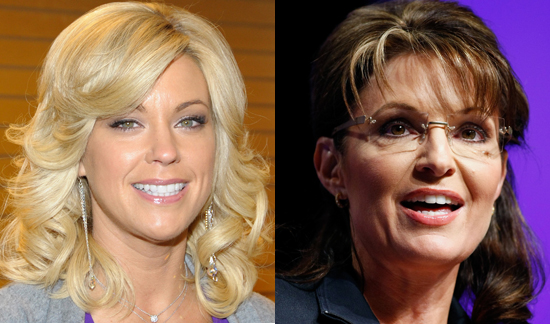 Oh, to be a bear in the tree during Kate Gosselin and Sarah Palin's meeting of the moms in Alaska! The Gosselin eight — Cara and Mady, 9, and Aaden, Collin, Joel, Alexis, Hannah, and Leah, 6, — have been spotted in The Last Frontier with the former vice presidential candidate and her clan. Both women are the stars of TLC reality series since the network picked up Sarah Palin's Alaska in Spring. One report gives an insight to the reason behind the trip. It said:

Palin's brother, a third-grade teacher, and father, a retired science teacher, will reportedly give hands-on natural history lesson to Gosselin's 9-year-old twins and 6-year-old sextuplets.
Sarah has been vocal about her love of the great outdoors, but we're curious how Kate (who has said she doesn't camp) will take to living off the land.