Katie Holmes's Trick For Making Suri Feel at Home
Katie Holmes's Trick For Making Suri Feel at Home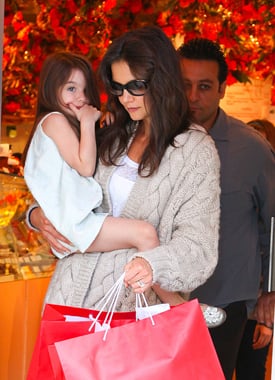 It takes a lot to make a house a home, and when kids are involved, that can mean a lot of toys. Celeb tots are often shuttled between hotels around the globe as their parents film in one city after another.
When WWD ask Katie Holmes what she does to make Suri, 4, feel at home when they're on the road, the mama said, "Bring lots of crayons, glue, good paper and you can turn any room into a very warm, familial place."
While most families don't travel as much as Suri and other Hollywood tots, many of us do have strategies for making our lil ones feel at home at grandma's house or when on vacation. What's your secret tool for achieving that warm feeling?