Keep Car Seats Cool
Will the Noggle Make Your Car Cool?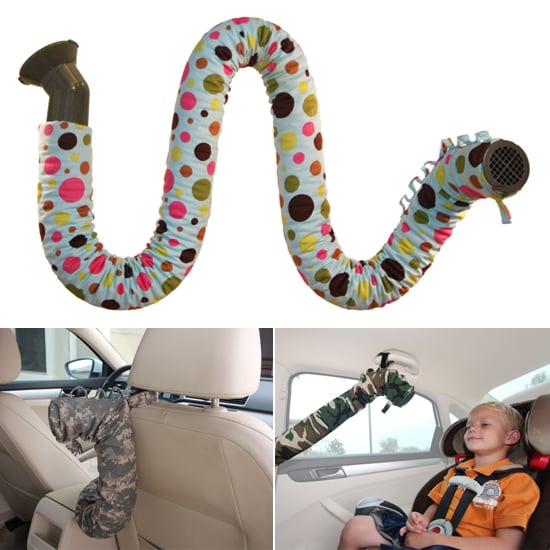 Summer car rides can be unbearable — especially if you're a child. Because some states recommend children to sit in the backseat until they are 12 years old, they are deprived of the cooling AC that mom and dad are getting up front. In an effort to "make the backseat cool again," dads Steve Paquin and Chris Burton created the Noggle.
This tube extends airflow to the backseats and is easier to install than a new air conditioner. Simply connect one end of the Noggle to the air vent and use Velcro straps to attach the other end to an arm or head rest. While it has been tested and approved by Car Seats For the Little, the creators suggest that the Noggle only be used for children aged 3 months and older. In addition to extra air, the Noggle adds extra flair to your car. The tube comes in over 20 patterns, like bright yellow squiggles, pink polka-dots, and Army-colored camo. The Noggle retails for $30 for a 3.5-ft. version, $50 for a 6-ft. version, and $56 for an 8-ft. version. This Noggle is not limited to summertime. Users can attach it during the Winter months to keep kids warm in the car.
It's definitely innovative, but would you add the Noggle to your car? Weigh in on our poll, and comment below!