Keeping a Shoeless Home
Do You Have a Shoeless Home?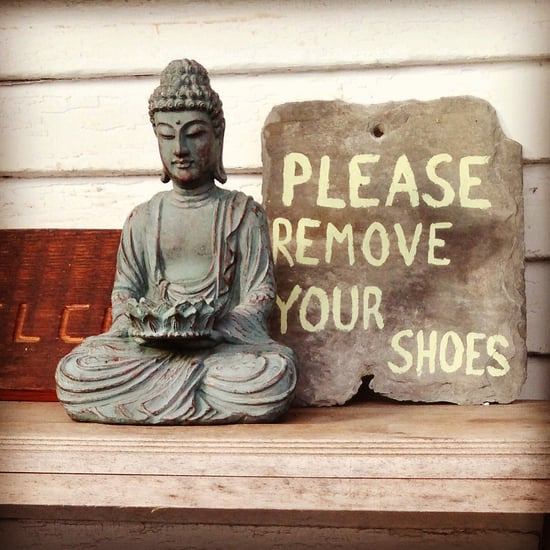 I'll never forget the first time a mom friend asked me to remove my shoes when I entered her home. I've always been more comfortable going barefoot in my home than not, but I'd never had a friend ask me, as an adult, to remove my shoes. Thank goodness I had recently gone for a pedicure! As time's passed, though, I've seen more and more friends and acquaintances adopt shoeless home policies — it has even become second nature to my kids to sit down and take off their kicks as soon as they enter a friend's home.
Sure, it could be about cleanliness, but according to Healthy Child Healthy World, shoes track in lead-contaminated soil, lawn and garden pesticides, wood smoke, industrial toxins, mutagens, dust mites, and allergens. By removing shoes, dust is reduced by 60 precent.
So tell us: to shoe or not to shoe? Do you require guests and family members to leave their footwear at the door? Adults and children?