Kelly Preston to Have Silent Birth
Silent Birth Isn't Just For Scientologists Like Kelly Preston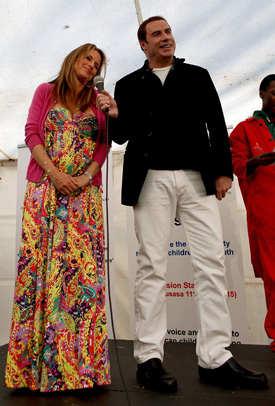 I'm a talkative person, but when I'm in pain — I get quiet. There are only a handful of times when I've had nothing to say and three of those were when I was in active labor. Nothing, but bracing myself and staying mum, helped me get through the contractions — especially with my lil guy who was 10 lbs., 2 oz. and felt like a runaway freight train trying to exit.
Rumor has it that Scientologist Kelly Preston is planning on a silent labor with her impending bundle of joy. The religious birth plan avoids talking and music during the delivery, but natural human reactions to the process are allowed. Were you quiet during portions of your labor?
Share your child's story in our Birth Stories group over in the LilSugar Community.