Kelly Ripa's Date Nights with Husband Mark Consuelos are Mellow
Are Your Date Nights as Mellow as Kelly Ripa's?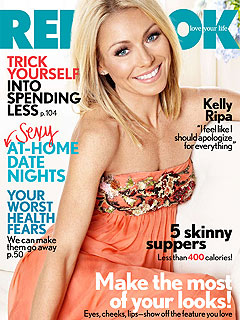 Date night offers parents downtime to let loose without the kiddos, though some still choose to keep it tame. Kelly Ripa admits in the January issue of Redbook that date night for her and her hubby consists of getting kids to bed, asking how the other person's day is, and cuddling up. The talk show host jokes, "It doesn't have to lead to anything, although it usually does. But it doesn't have to." For some couples, a laid-back night at home rivals an expensive night out any day — what's a typical date night for you?