Kid-Friendly Apple Recipes
LilSugar Challenge: Share Your Favorite Kid-Friendly Apple Recipe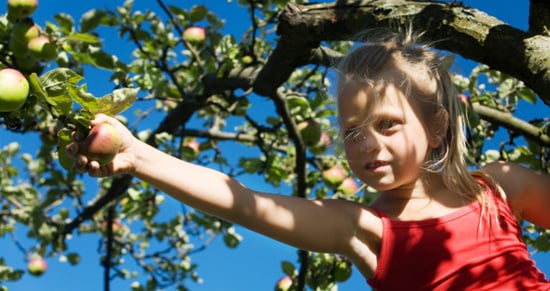 The crisp Autumn air has many families heading to orchards to pull some apples off the trees. This annual rite of Fall has tots literally hanging from the branches, as they reach for the perfect piece of fruit. After an afternoon of apple picking with my family, we're working our way through a variety of apple recipes, trying to use up our bushel before they rot. We've already made:
I still have half a bushel of apples sitting in my kitchen and want to know: what's your family's favorite apple recipe?
Share your recipe with us in The Children's Table or in the comments below!