This Summer is bound to be a scorcher, and kids will be begging for something cool to drink. Rather than simply serve them a glass of water or a cup of juice, treat them to something slightly more flavorful and refreshing. From lemonade and iced tea to smoothies, we have 15 different drinks that will keep your kids cool during the dog days of Summer.
Citrus Water Punch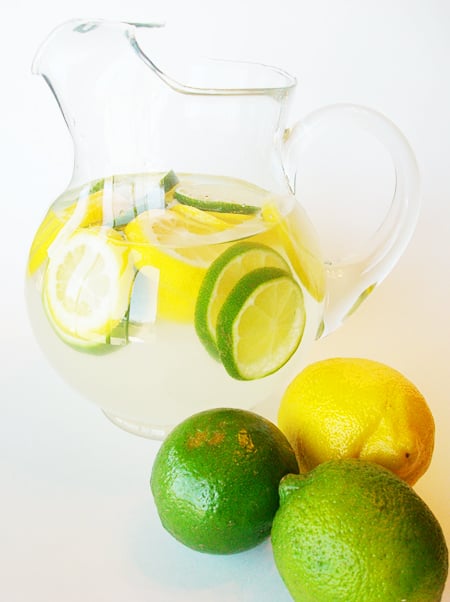 Water is the ultimate thirst quencher, but Mel's Kitchen Cafe gives it a sweet, citrusy twist [1].
Source: Mel's Kitchen Cafe [2]
Sparkling Strawberry Lemonade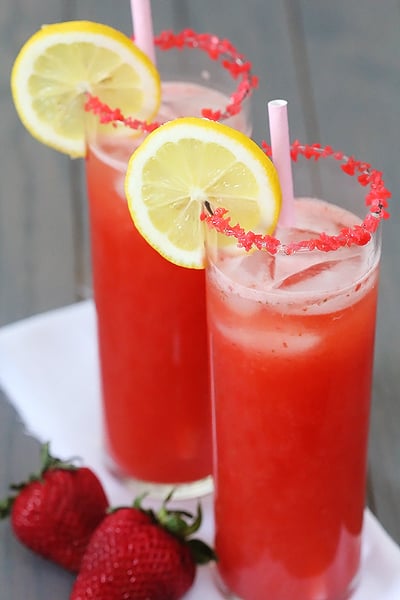 The best part about Gimme Some Oven's strawberry drink [3]? The Pop Rocks around the rim.
Source: Gimme Some Oven [4]
Pirate Smoothie
This bright smoothie [5] from Lexie's Kitchen is a great way to sneak some greens into your tot's diet.
Source: Lexie's Kitchen [6]
Old-Fashioned Lemonade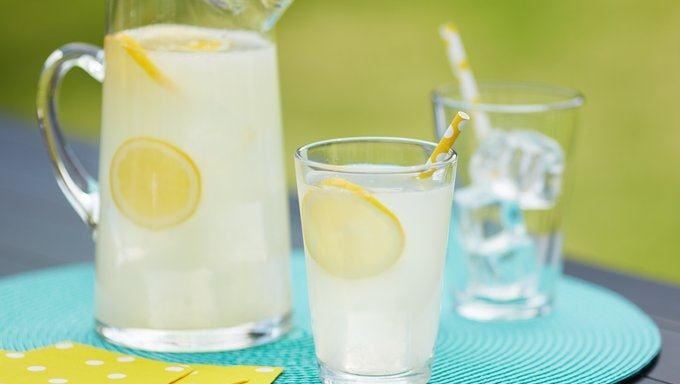 Skip the instant stuff, and serve your family Tablespoon's fresh-squeezed creation [7].
Source: Tablespoon [8]
Red, White, and Blue Punch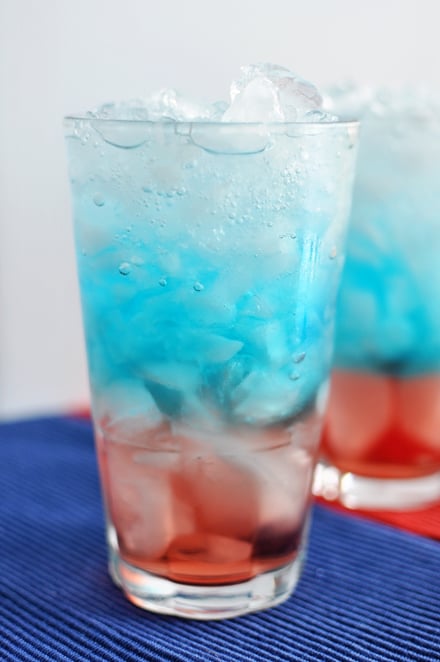 It doesn't have to be the Fourth of July for your family to enjoy this patriotic punch [9] from Mel's Kitchen Cafe.
Source: Mel's Kitchen Cafe [10]
Pineapple Orange Banana Smoothie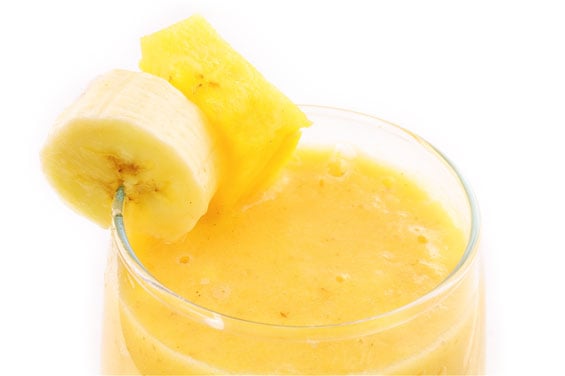 Gimme Some Oven's fruity smoothie [11] is the perfect breakfast on a hot day.
Source: Gimme Some Oven [12]
Traditional Iced Tea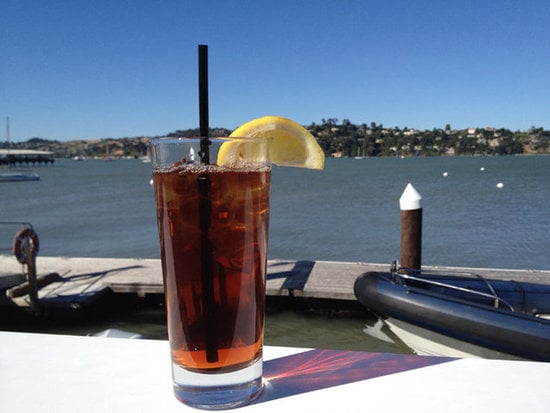 You can't go wrong with Anna Roberts's supersimple iced tea [13].
Photo: Anna Roberts
Lemon-Lime Sports-Ade
Replace your store-bought sports drinks with this homemade concoction [14].
Source: The Harvard Common Press [15]
Raspberry, Sage, and Ginger Soda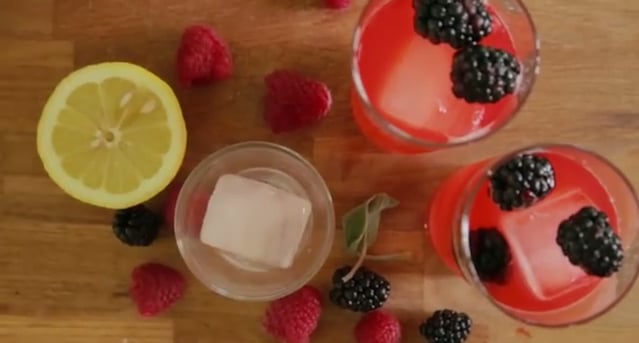 Patricia Wong's fruit-filled soda [16] is perfect for parties and barbecues.
Source: YouTube user FarmtoTableFamily [17]
Iced Tea Lemonade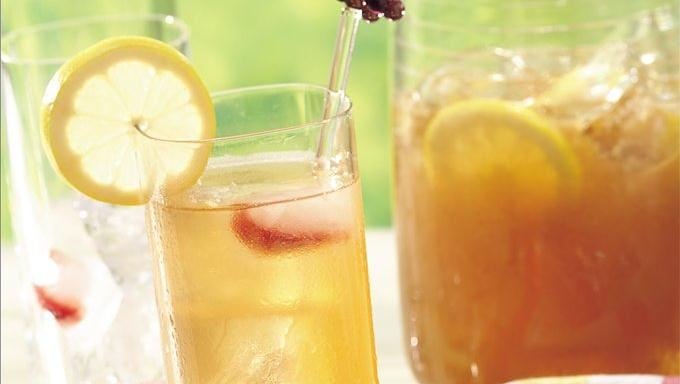 Also known as an Arnold Palmer, the beverage is a simple combination of two summertime classics [18].
Source: Tablespoon [19]
Watermelon Basil Lemonade
The basil flavor in Foxes Love Lemons' fancy lemonade [20] is so subtle, your kids won't even taste it!
Source: Foxes Love Lemons [21]
Tickled Pink
Packed with plenty of nutrient-rich goodness, this pretty-in-pink veggie blend [22] is likely to appeal to kiddie palates on account of its fun and vibrant appearance.
Source: The Harvard Common Press [23]
Very Berry Iced Tea
You can use any combination of berries to make Tablespoon's nontraditional iced tea [24].
Source: Tablespoon [25]
Vanilla "Milkshake"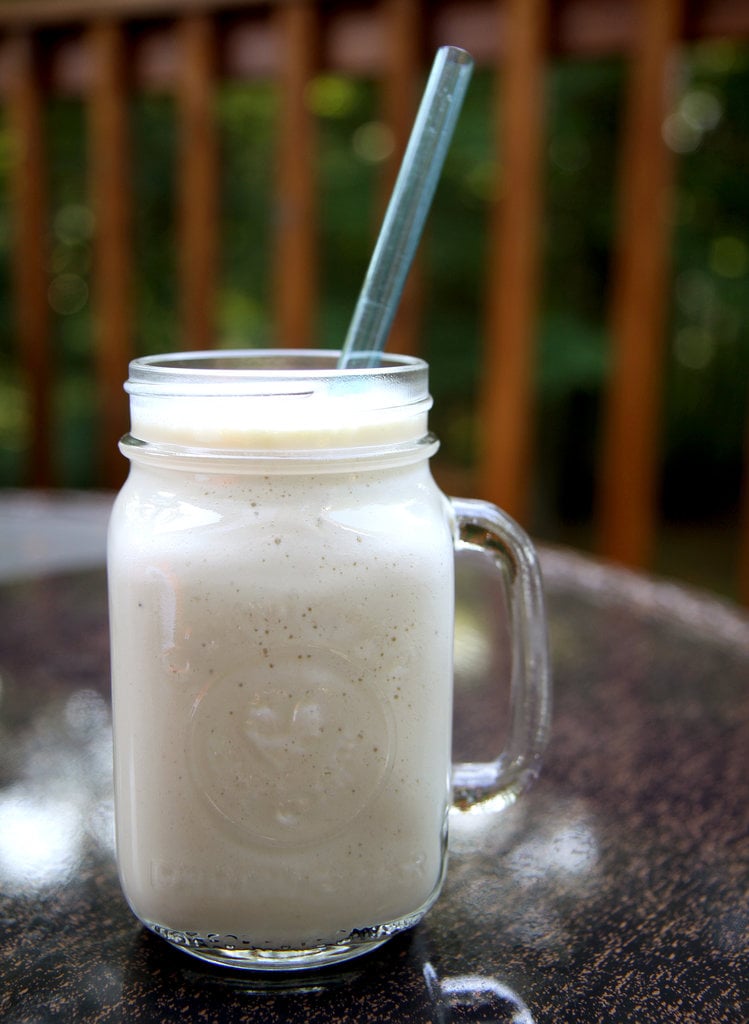 This vegan vanilla milkshake smoothie [26] tastes like a treat, and it's good for you!
Photo: Jenny Sugar
Frozen Hot Chocolate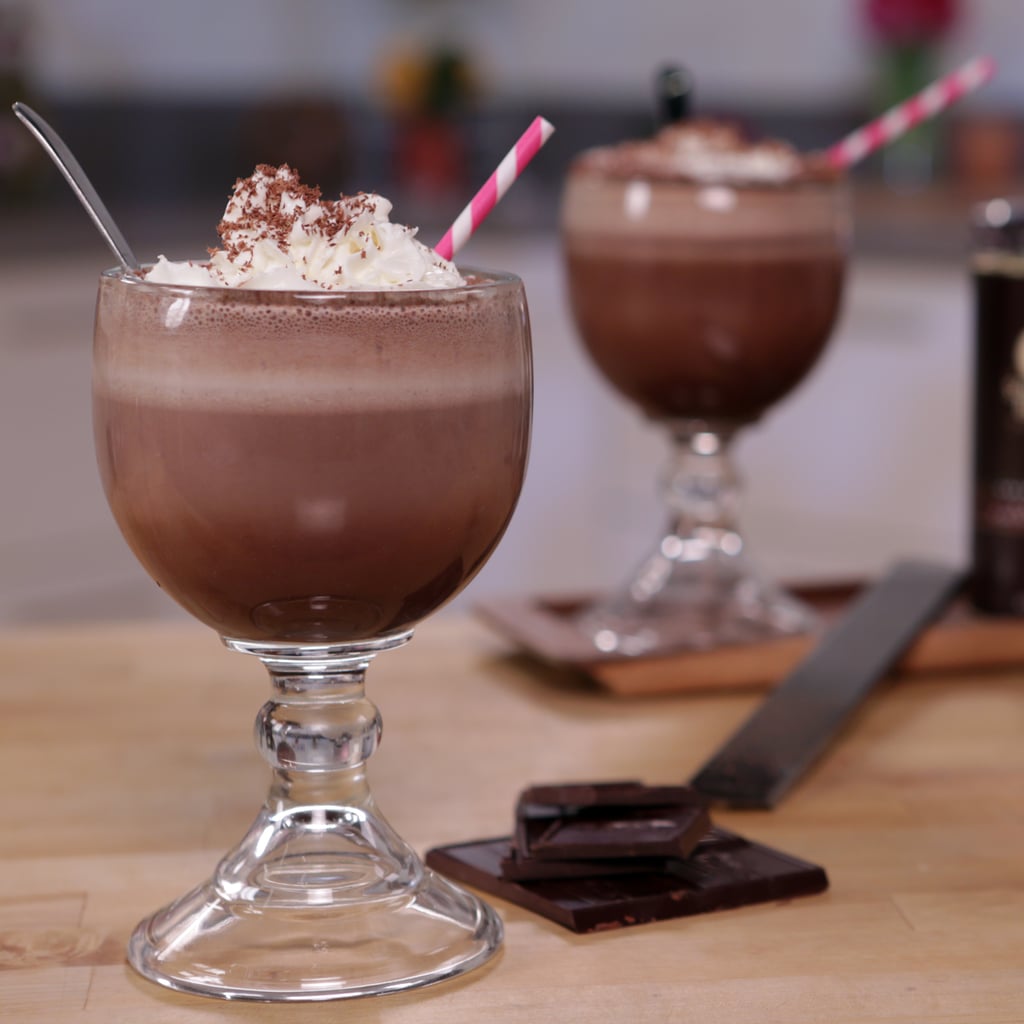 Who says hot chocolate is a Winter drink? Our very own Brandi Milloy gives this rich drink [27] a light Summer twist.
Source: POPSUGAR Studios