Passover desserts have a bad reputation — they're known to taste a bit like cardboard. Since there are few people at the Seder table who care as much about dessert as the kids, we're looking beyond the canned coconut macaroon for tasty sweets that everyone can enjoy after a long meal. From ganache cookies and matzo s'mores to strawberry bars and a chocolate toffee matzo, we've rounded up our favorite kid-friendly Passover desserts that will have you rethinking the whole genre.
Chewy Chocolate Meringues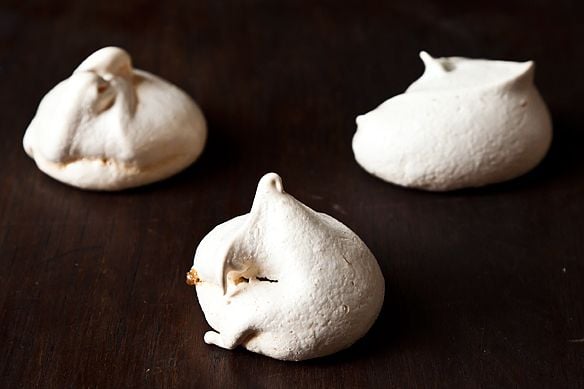 Meringues are always fun for kids, and these chewy chocolate meringues [1] are crisp on the outside and chewy on the inside — just the way they should be!
Source: Food52, Photography by James Ransom [2]
Matzo S'mores
Gather everyone around the table for this fun-to-make campfire treat. Swap out the graham crackers, and you have delicious s'mores [3] that will put a smile on every face.
Source: Martha Stewart Living [4]
Marshmallow Frogs (aka Kosher Peeps)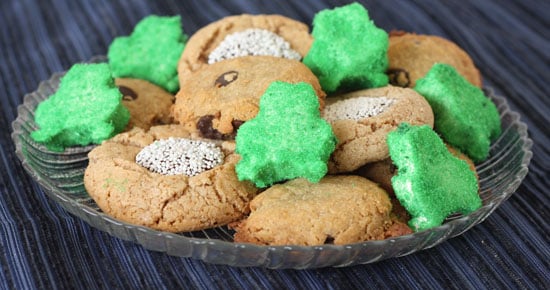 Marshmallows are always tricky during Passover, making it difficult to see all of the Peeps being advertised for Easter. These marshmallow frogs [5] (get it — one of the 10 plagues!) are made from honey, making them perfect for the holiday.
Source: Couldn't Be Parve [6]
Passover Strawberry Bars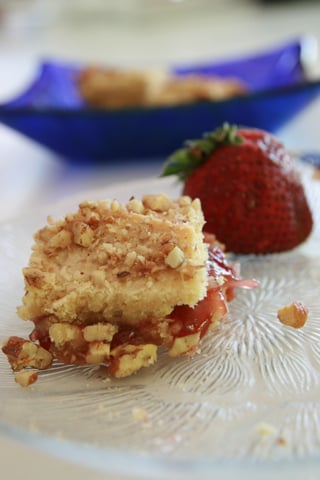 These sweet Passover strawberry bars [7] make a great after-dinner or breakfast treat throughout the holiday.
Source: Ingredients, Inc. [8]
Choco-Toffee Matzo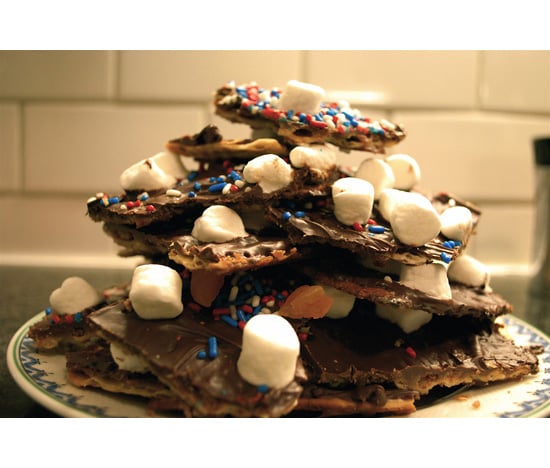 Transforming a boring piece of matzo into a sweet treat is not only delicious, but also a fun project for kids of all ages. Choco-toffee matzo [9] can be made to appeal to any age group based on the variety of toppings added to the mix.
Alice Medrich's New Classic Coconut Macaroons
Berkeley-based Alice Medrich has reinvented the traditionally overly sweet macaroon [10] by using coconut chips rather than sweetened coconut flakes to make these chocolate-topped confections.
Source: Food52 [11]
Raspberry Macaroons in Chocolate Shells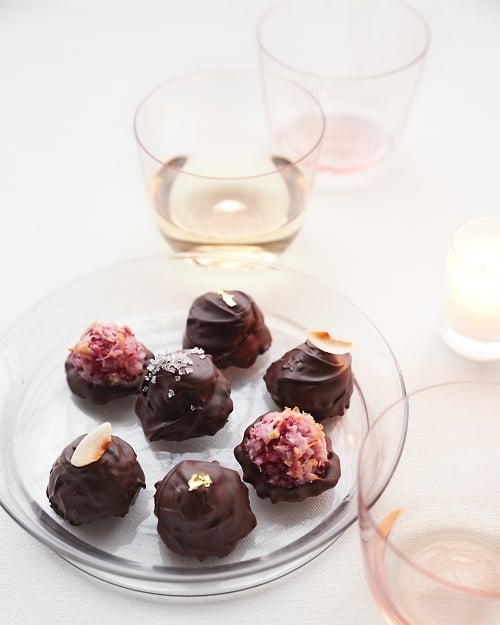 These little macaroon surprises [12] are a delicious way to end a traditional meal. They look like chocolate truffles, but they're filled with raspberry-flavored macaroons.
Source: Martha Stewart Living [13]
Ganache-Filled Pecan Cookies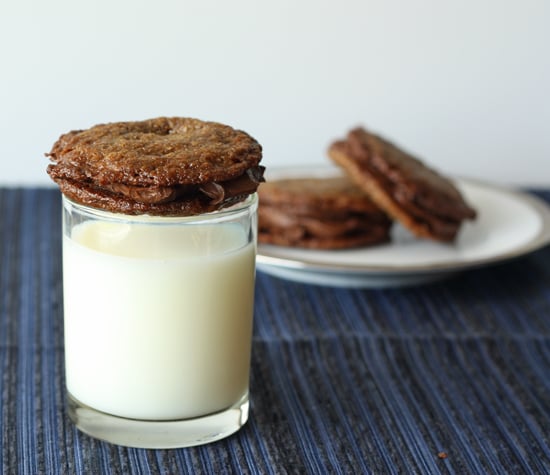 These ganache-filled pecan cookies [14] use pecan butter as a sweet twist on traditional Passover desserts.
Source: Couldn't Be Parve [15]
Matzo Chocolate-Mint Ice Cream Cake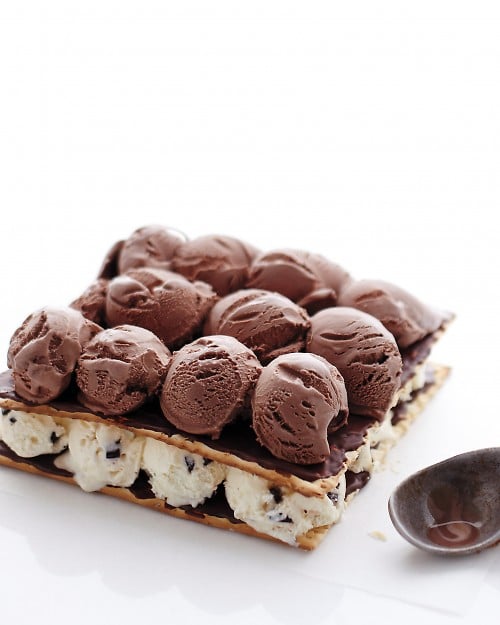 Everyone at your Seder will be screaming for this matzo chocolate-mint ice cream cake [16] made from matzo, ganache, and two kinds of ice cream.
Source: Everyday Food [17]
Peanut (or Almond) Butter and Jelly Sandwich Cookies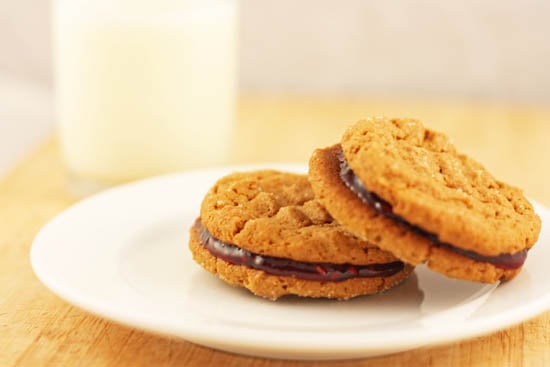 What tot doesn't love a peanut butter and jelly sandwich? These peanut butter and jelly sandwich cookies [18] (which can be made with almond butter if your family doesn't eat legumes during Passover) are a great way to carry on the taste.
Source: Couldn't Be Parve [19]
Chocolate Truffles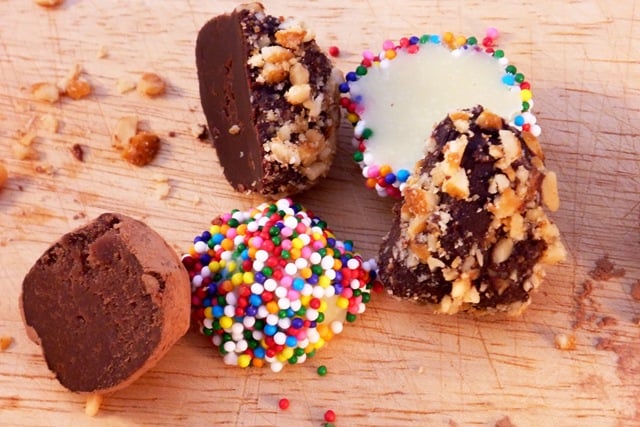 As if truffles weren't delicious enough on their own, when you cover them in sprinkles, they're particularly kid-friendly! Made with whipping cream, chocolate, and butter, Keep It Sweet Desserts' version [20] is perfect for the holiday.
Source: Keep It Sweet Desserts [21]
Healthy Banana Almond Ice Cream Sandwiches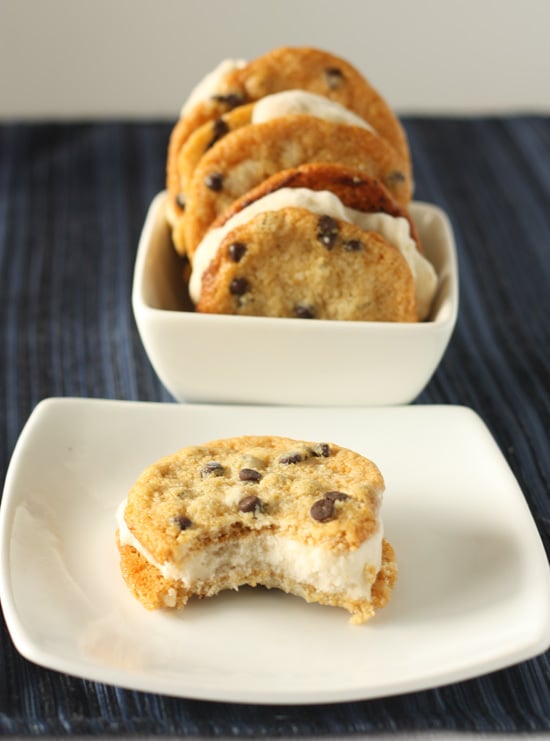 A chipwich on Passover? Thanks to Couldn't Be Parve's recipe using almond flour [22], these "chocolate chip cookie ice cream sandwiches" are the perfect way to end the Seder.
Source: Couldn't Be Parve [23]
No-Bake Chocolate Matzo Cake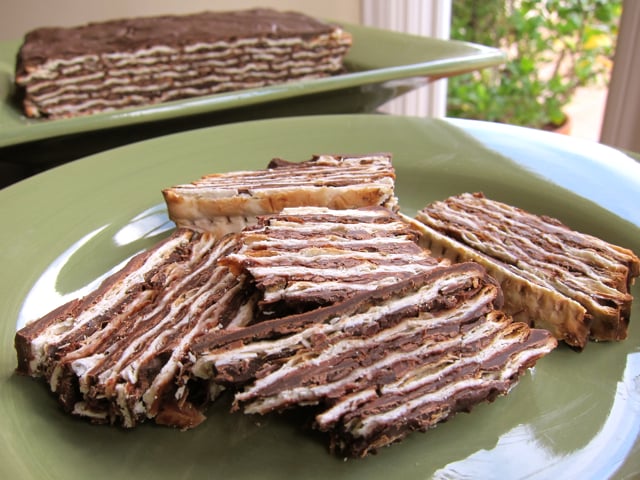 Yes, you can make a seven-layer cake out of matzo! Just check out The Shiksa's easy, no-bake recipe [24], and let the kids start counting the layers. Just be sure to use grape juice (not wine) for the kids' version!
Source: The Shiksa [25]