How many individual foods can claim their very own national holiday? Peanut butter can, because today is National Peanut Butter Day! The average person consumes an average of six pounds of peanut better in a year [1] (gulp), and we wouldn't be surprised if some kids out there manage to take down even more.
Although the obvious way to enjoy it is with a good old-fashioned PB&J, we've rounded up 12 more sweet, savory, and family-friendly ways to pay homage to the mighty peanut.
Creamy Peanut Butter Dip With Fruit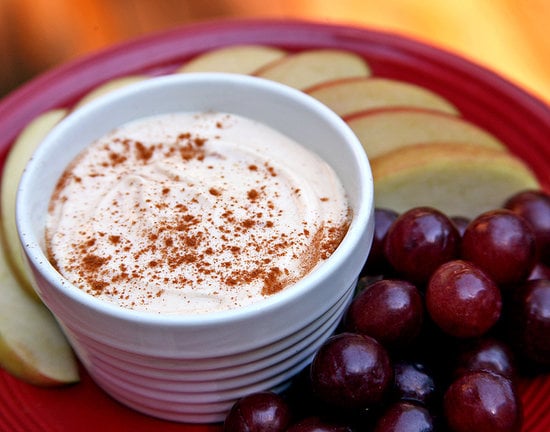 Photo: Jenny Sugar
Dips don't have to be calorie-laden and served alongside chips. This creamy peanut butter dip [2] is made with nonfat Greek yogurt and can be scooped up with whatever fruit you fancy.
Peanut Butter Oatmeal Sandwich Cookies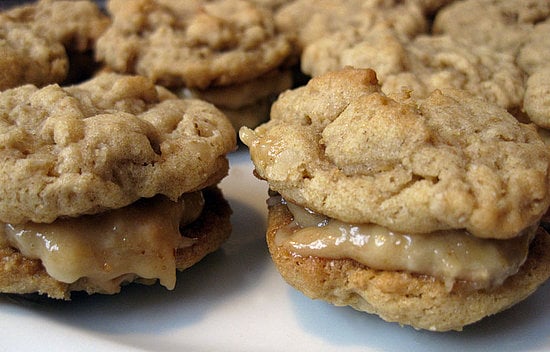 Photo: Jenny Sugar
Chewy, nutty, and supremely satisfying, peanut butter oatmeal sandwich cookies [3] are a delicious way to serve up dessert.
Peanut Butter Banana Muffins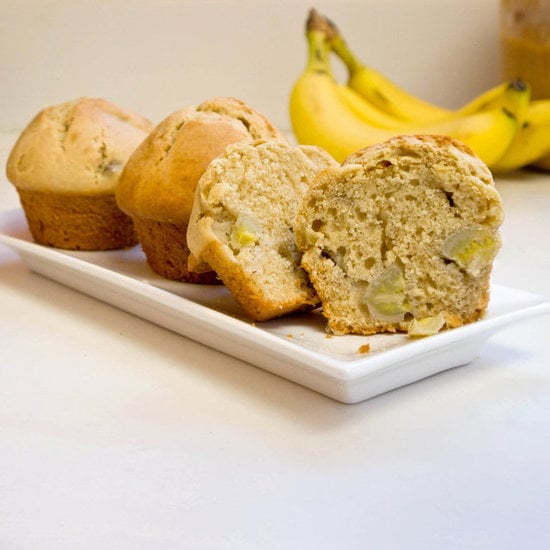 Photo: Sarah Lipoff
Whip up a bunch of peanut butter banana muffins [4] in the beginning of the week, and you'll have breakfast covered through Friday.
Peanut Butter Popcorn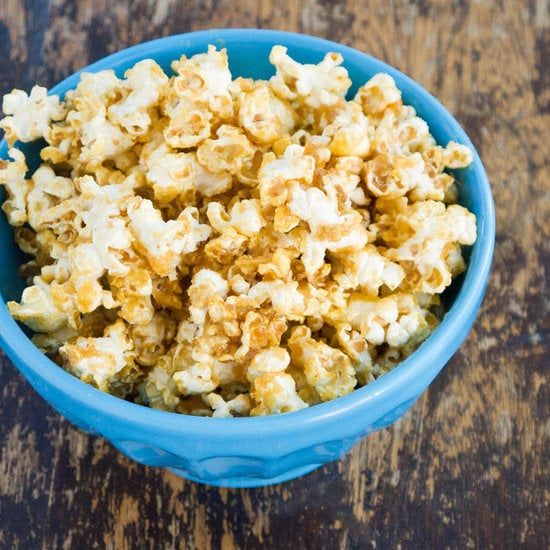 Photo: Sarah Lipoff
Peanut butter popcorn [5] is a healthy after-school snack and is easily portable for road trips, soccer games, or trips to the park.
Thai Peanut Noodles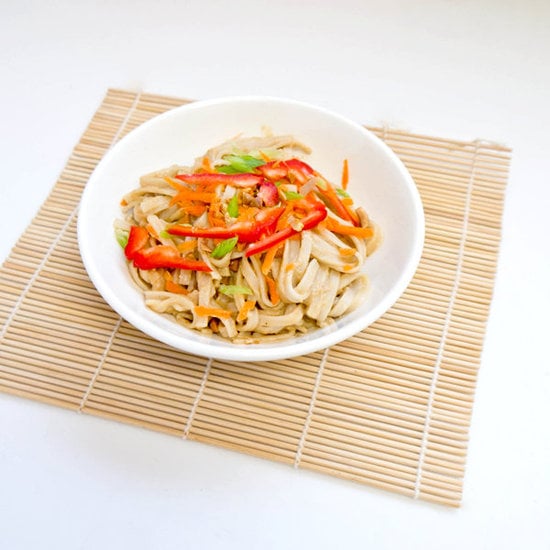 Photo: Sarah Lipoff
Elevate your peanut-butter-focused meals beyond PB&J with these savory Thai peanut noodles [6]. You can keep the dish vegetarian or supplement it with protein-rich chicken, steak, or tofu.
Creamy Peanut Butter Apples With Grapes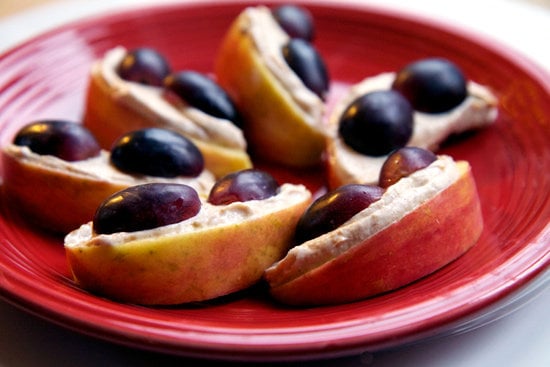 Photo: Jenny Sugar
A fruit-filled way to incorporate peanut butter into your day, creamy peanut butter apples with grapes [7] make a yummy snack that your kiddos can help concoct.
Peanut Butter Brownies With Chocolate Chunks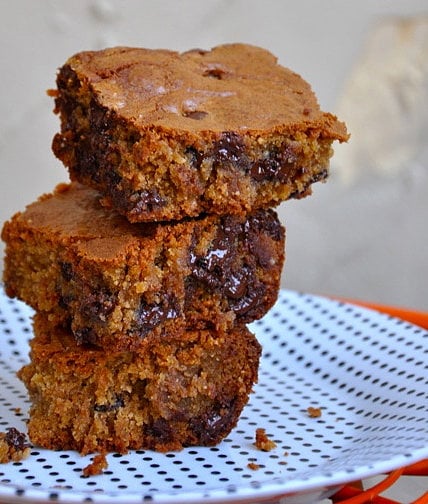 Photo: Lauren Hendrickson
If they've finished their veggies, treat them to a decadent peanut butter brownie with chocolate chunks [8] — sinfully good!
Frozen Nutty Banana Nibblers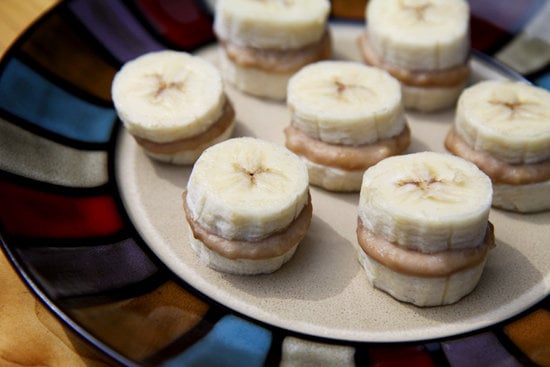 Photo: Jenny Sugar
For a guilt-free take on dessert (and one that you'll be happy to feed to your kids), pop a batch of frozen, nutty banana nibblers [9] into the freezer.
Reese's Peanut Butter Cup Blondies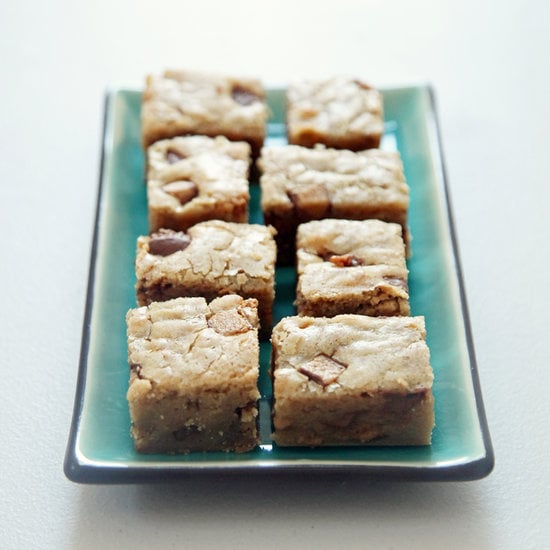 Photo: Nicole Perry
How do you improve upon an already perfect candy? Bake it into blondies! Reese's Peanut Butter Cup Blondies [10] are guaranteed to satisfy the sweet tooth (or teeth) in your life.
Peanut Butter Protein Smoothie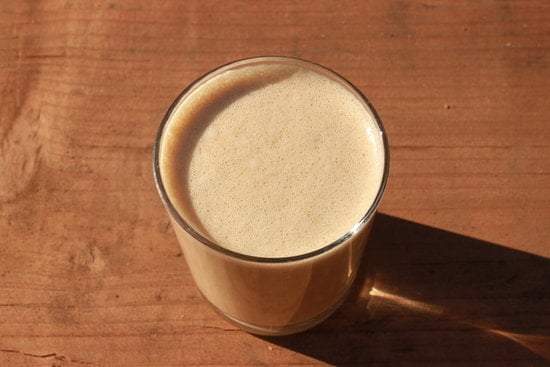 Photo: Jaime Young
Start your kids' days off with a protein-packed peanut butter smoothie [11].
Banana Boat S'mores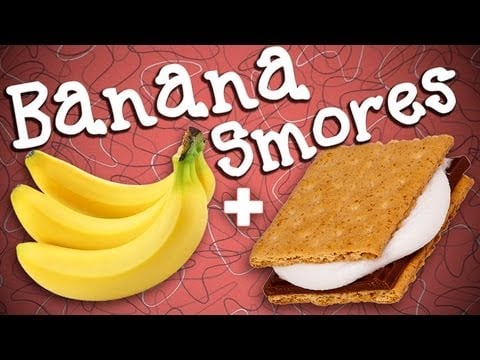 Take one gloriously gooey bite of these banana boat s'mores, and you'll be a happy camper — fitting, given their outdoor origins. No camping trip on the books? No worries! Watch the video to learn how to make these peanut-butter-cup-stuffed beauties at home. Trust us: you're gonna want s'more.
Waffle 'Wich
Photo: Nancy Einhart
Who needs a traditional PB&J sandwich when you can substitute the bread with waffles? That's just what this fabulously decadent comfort recipe does using Eggo cinnamon waffles, peanut butter, and your favorite jelly [12].