Nothing evokes Summer-camp nostalgia quite like s'mores by the campfire. Whether your family's headed off on a camping adventure, or you just want to channel the campside vibe in the comfort of your own home, we've rounded up 12 fun takes on the ooey, gooey sweet treat that kids are sure to love. Get those marshmallows ready!
S'mores Ice Cream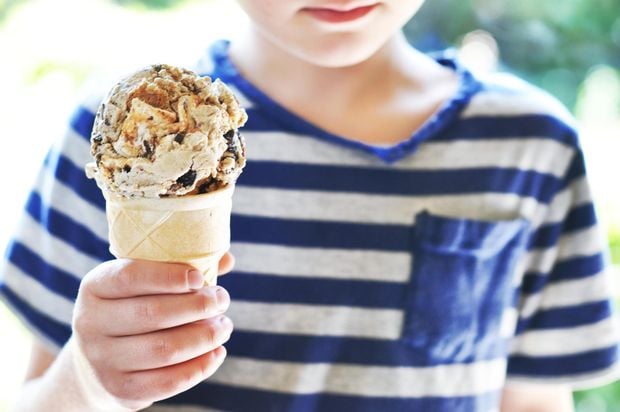 Obsessive testing (a remarkable eight batches!) went into developing this creamy, s'more-studded ice cream [1], so rest assured knowing it's bound to be a success.
Source: Phyllis Grant/Food52 [2]
S'mores Blossoms
S'mores blossoms [3] make the sweetest grab-and-go option.
Source: Just Putzing [4]
S'mores Hand Pies
Embrace the hand-pie trend with a batch of these mini s'mores pies [5]. Serve them while they're still warm to appreciate their marshmallow, graham cracker crumb, and molten chocolate filling.
Source: Always with Butter [6]
S'mores Mousse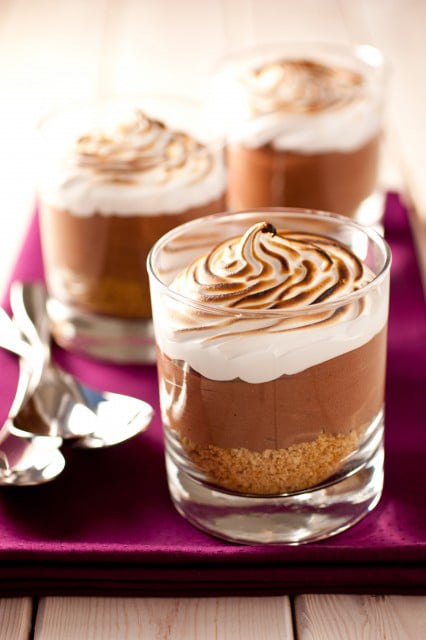 The striped layers of graham cracker crumbs, chocolate mousse, and marshmallow creme in this recipe for s'mores mousse [7] make the dessert treat look as good as it tastes.
Source: Cooking Classy [8]
S'mores Ice Cream Sandwiches
The combination of graham crackers, chocolate, and marshmallow is a campfire classic, but when you add ice cream to the mix, your kiddos will be begging for s'more of these delectable decadent ice cream sandwiches [9].
S'mores Cupcakes
There's no doubt that Betty Crocker knows how to bake a cupcake [10], and these s'mores-flavored ones featuring Teddy Grahams are especially adorable.
Source: Betty Crocker [11]
S'mores Pops
Gimme Some Oven's s'mores pops [12] turn marshmallows, chocolate, and graham cracker coating into a bite-sized, no-mess treat.
Source: Gimme Some Oven [13]
S'mores Popsicle
This five-ingredient recipe for s'mores popsicles [14] makes a great project for kids to join in on — and, of course, eat!
No-Bake S'mores Pie
Impressive both in both flavor and aesthetics, s'mores pie [15] transforms the iconic fireside treat into an easy-to-serve dessert fit for a crowd.
Source: Hummingbird High [16]
S'mores Ice Cream Cake
A s'mores ice cream cake [17] would make such a fun alternative to the traditional birthday cake for a Summer party.
S'mores Pancakes
Can you think of a more fun to kick off a Summer weekend than with s'mores pancakes [18] for breakfast?
Source: Pastry Affair [19]
S'mores Snack Mix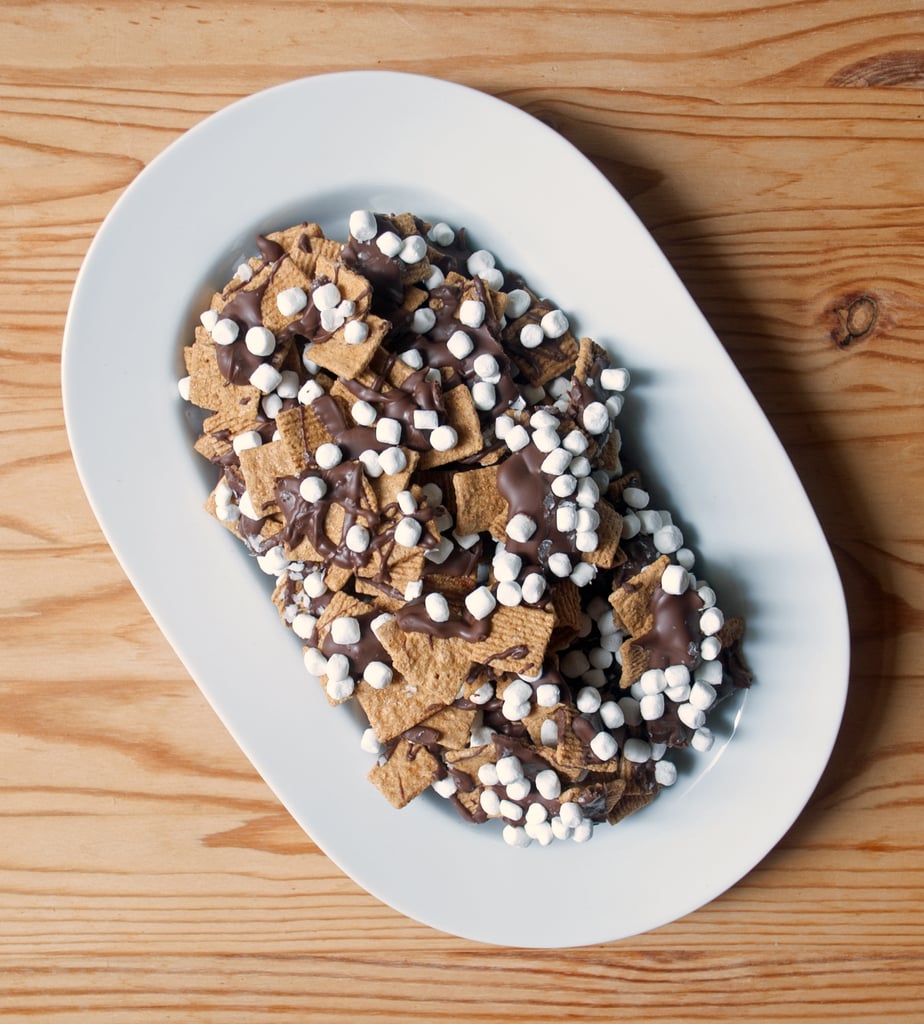 Salty, crisp, and all-too-addictive, s'mores snack mix [20] is a must-make for camping trips, picnics, or casual parties.
Photo: Nicole Perry