Kiddie Soiree: Easy and Inexpensive Birthday Invites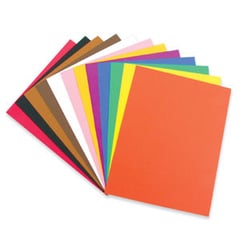 Why spend $50 on birthday invitations when you've got an artistic four-year-old? My daughter's fifth birthday is fast approaching and she wants to invite her entire preschool class to her party. Not all the children's parents are in the class email group or listed in the address directory and we don't want to accidentally leave anyone out. So I needed to figure out a foolproof way of getting every tot an invitation.
Using a marker and a piece of construction paper, I created a flier listing all the details and then asked my daughter to design the rest of the sheet. After doodling a border, birthday cake and dress, she was finished. We ran copies of her masterpiece onto pink paper and sent them to school where her teacher popped one in each child's backpack. Parents clearing out their kids' knapsacks easily found the bright invite.