Kids Artwork Tattooed on Moms
Mamas Baring Kids' Art as Tattoos: Ga Ga or Gag?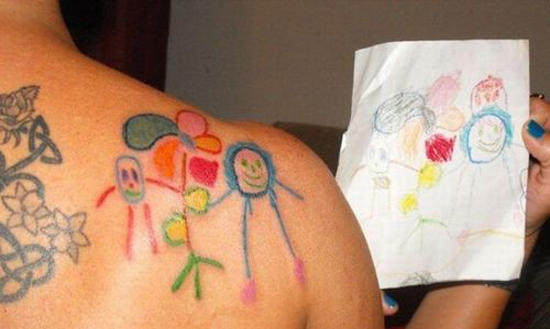 If you love your tot, wear her art under your sleeve? Once tots enter preschool, many mamas have a dilemma on their hands: what to do with all of that artwork that comes home. Some throw it away when the kids aren't looking, other's preserve it in rug, poster, or framed form, and now some are adding it to their own skin.
Comedian Tory Shulman, who often guest hosts the HerSay web series, recently tweeted this image of a "proud parent" tattoo, transferring a tot's artwork onto her shoulder. Given parents' desire to show off their lil one's accomplishments, kids' art tattoos could become a new trend on the playground. What do you think?
Source: Lockerz User Tory Shulman