It's time to ditch the light, bright Summer colors and tone your kids' decor down for the new season. Here are some fitting Fall bedding ideas that will ease your little one's room in to the cooler months to come. Think layered blankets, leafy colors, and orange accents!
Orange-Accented Bedding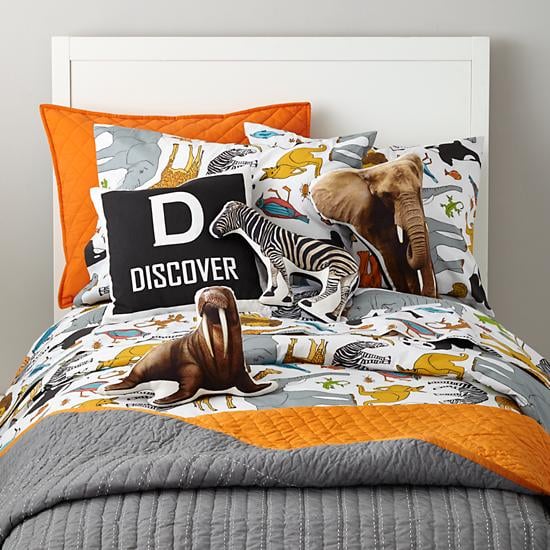 Nothing says Fall like pumpkin-inspired orange accents! Orange paired with gray warms up this jungle-themed bedding set [1] ($29-$169).
Faux Fur Throw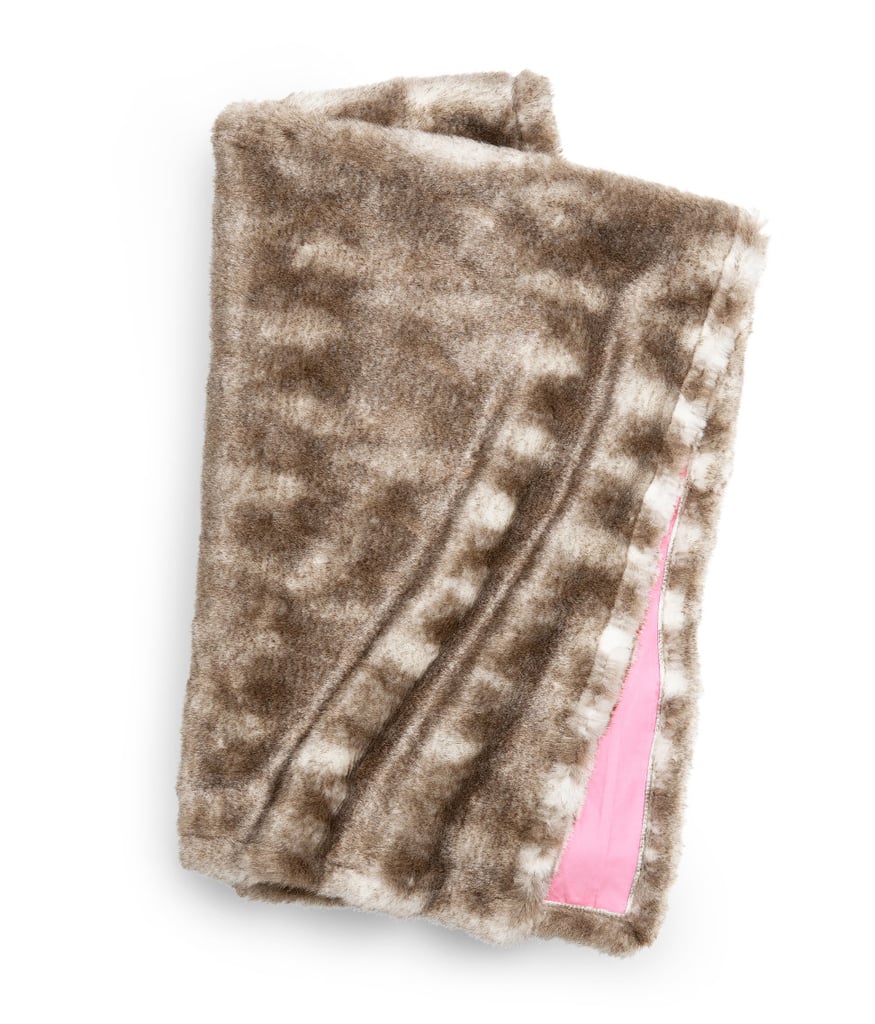 The addition of a pink-lined faux fur blanket [2] ($35) to your little one's decor will help her bedroom transition seamlessly from Summer to Fall.
Dark Velvet Comforter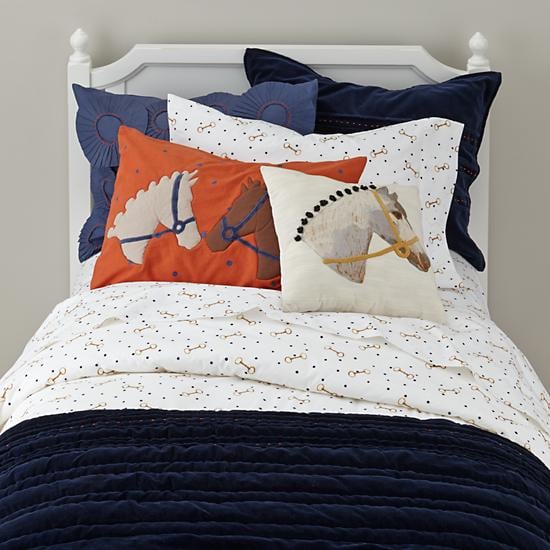 A dark velvet comforter [3] ($169-$199) is soft, sleek, and most importantly, warm. This equestrian set is perfect for the horse-lover, but the adaptable comforter could work with any one of your little one's favorite themes when paired with fun throw pillows and sheets.
Fox Throw-Pillow Cover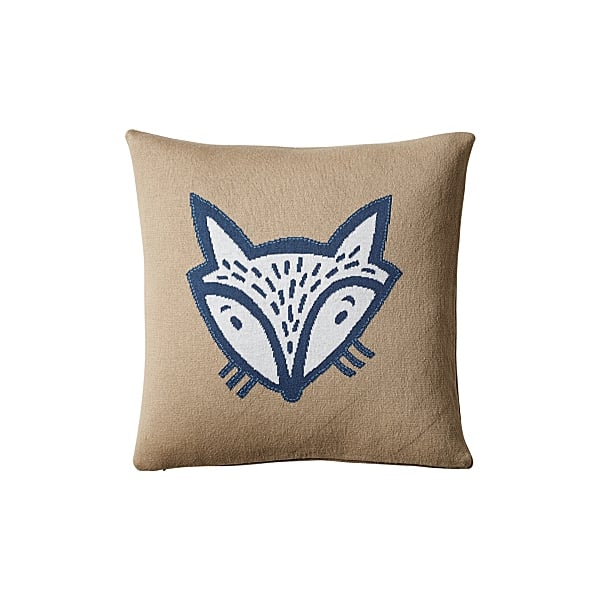 The earthy tones in this throw-pillow cover [4] ($6) will add the finishing touch to any Fall-themed bed set.
Gray and White Toddler Set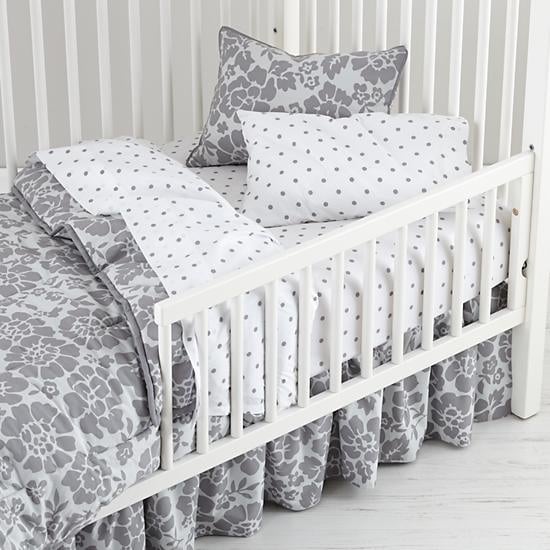 Soft grays and whites will ease your tot from Fall to Winter, and she can happily tuck in with this warm floral quilt [5] ($12-$39) paired with polka-dotted sheets.
Embroidered Throw Pillow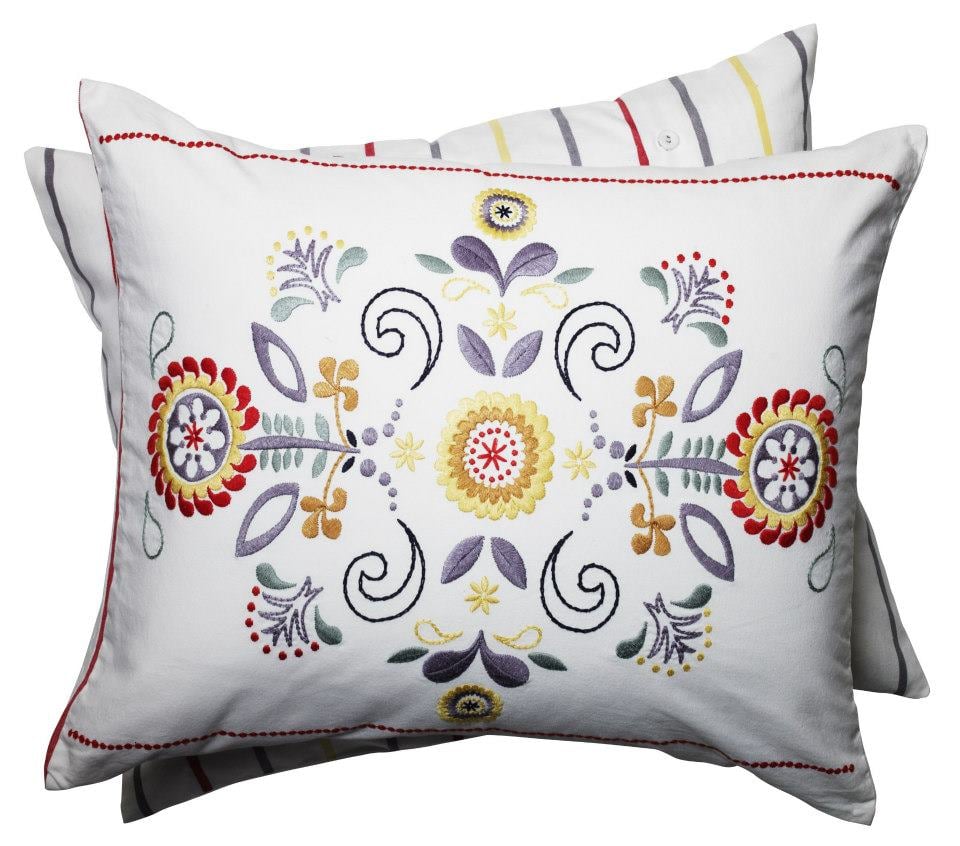 Add a splash of color to muted Fall tones with a fun throw pillow [6] ($20) embroidered with leaves and flowers.
Urban Lumberjack Bedding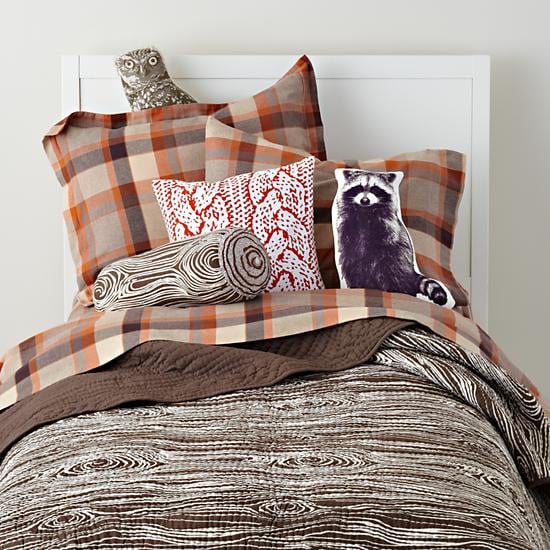 This woodsy quilt [7] ($169-$199) makes us want to grab our gear and head out into the wilderness! Earthy browns are fitting for Fall, especially when accented with animal throw pillows and leafy tones of orange and tan.
Owl Throw Pillow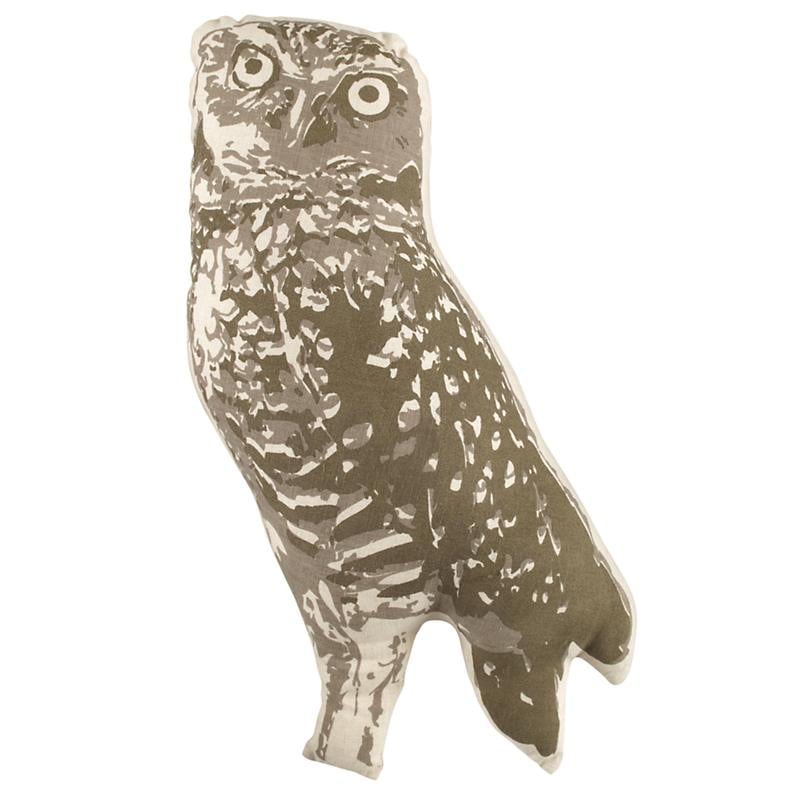 A rustic owl throw pillow [8] ($24) will give any room an Autumn vibe, and the neutral color blends well with both boy and girl decor.
Silk Channel Quilted Bedding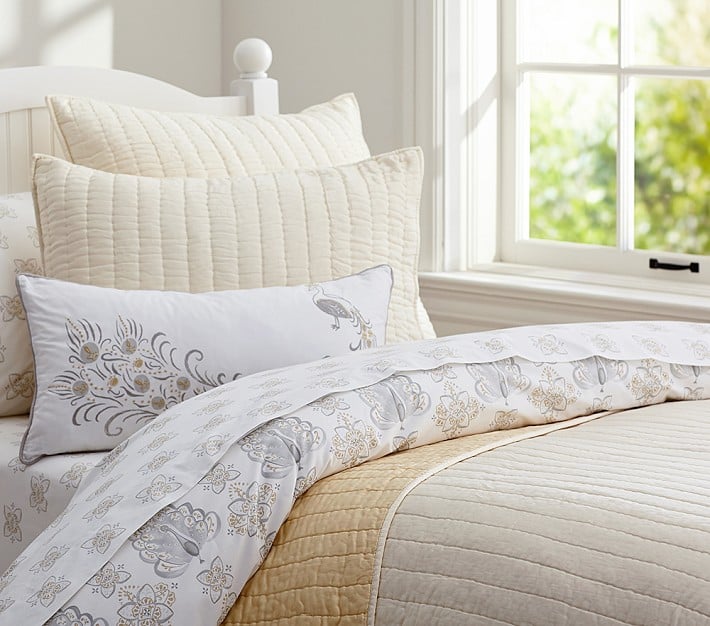 A muted gold comforter [9] ($59-$269) will help keep your little girl's room neutral and bright during the darker Fall and Winter months. The gold goes well with Autumn-inspired pillows and rugs.
Cable-Knit Throws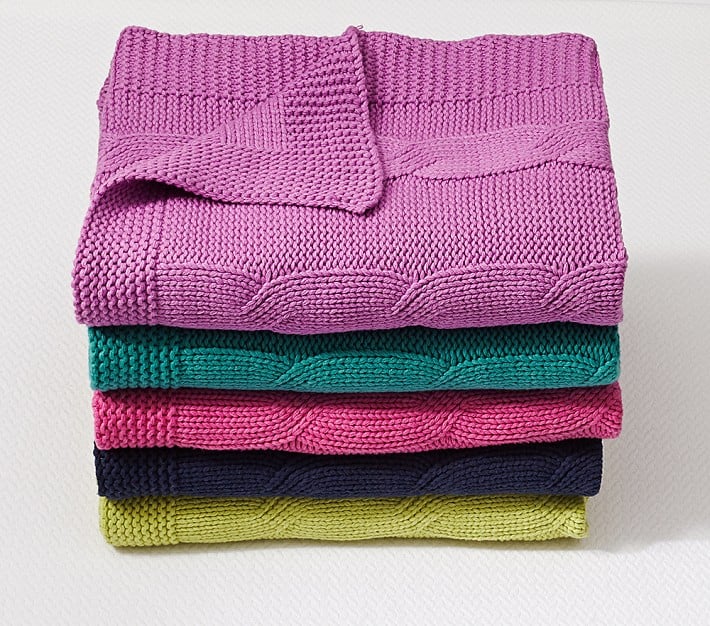 These chunky cable-knit throws [10] ($70) come in deep, vibrant colors and can be thrown over quilts and comforters for added warmth as the weather cools down.
Arrow Toddler Bed Set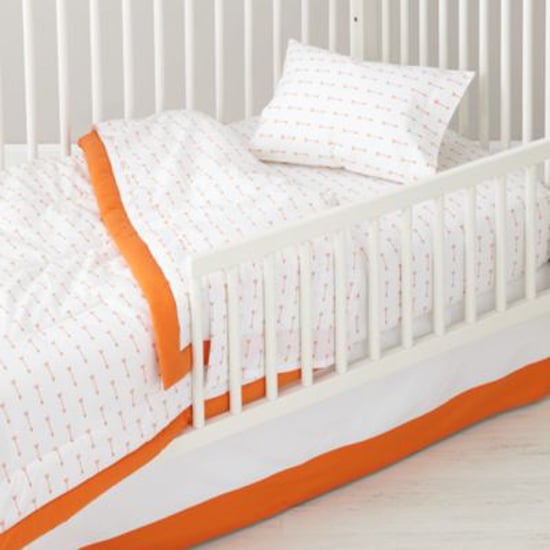 Orange hues make us think of falling leaves, warm fires on cool nights, and of course, pumpkins! Boys will love this cool and comfy arrow-themed bed set [11] ($39-$79) for Fall.