Kids Charity Tees
Tee Time: Mightee Kids' Little Shirts Make a Big Impact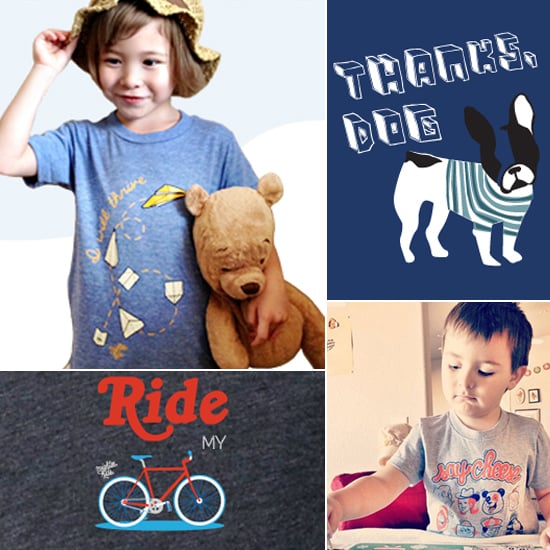 Every once in a while, we stumble upon a new kids company that's doing something really, truly original — something that we want to rush home and tell all of our friends about. Such was the case when we met the founder and previewed samples of Mightee Kids. Founded on the basis of teaching, inspiring, and spreading general goodwill and charity among the younger generation, the company takes a fresh approach to your expected nonprofit venture.
Each month, Mightee Kids partners with a different nonprofit organization (so far, these have included Autism Society, Kids on Bikes, Canines For Kids, and Smile Train) and designs a kids t-shirt for that cause. The shirts are all American-made, come in sizes 12 to 18 months through nine to 10, and feature hip, modern designs that are reflective of the organizations they support. Each shirt comes with a card that explains the cause that it benefits, inspiring education and conversation between parents and kids, and kids and their friends.
The shirts sell for $20 each, with $5 of the profits from each tee going back to its affiliated nonprofit. Alternately, purchase a Mightee Kids membership and score a new shirt each month at a discounted rate. We love a good deal, but we love the idea of having a fun way to empower our tots with knowledge of new and worthy causes every month even more.