Kids and Concussions
When Kids Collide — The Truth About Concussions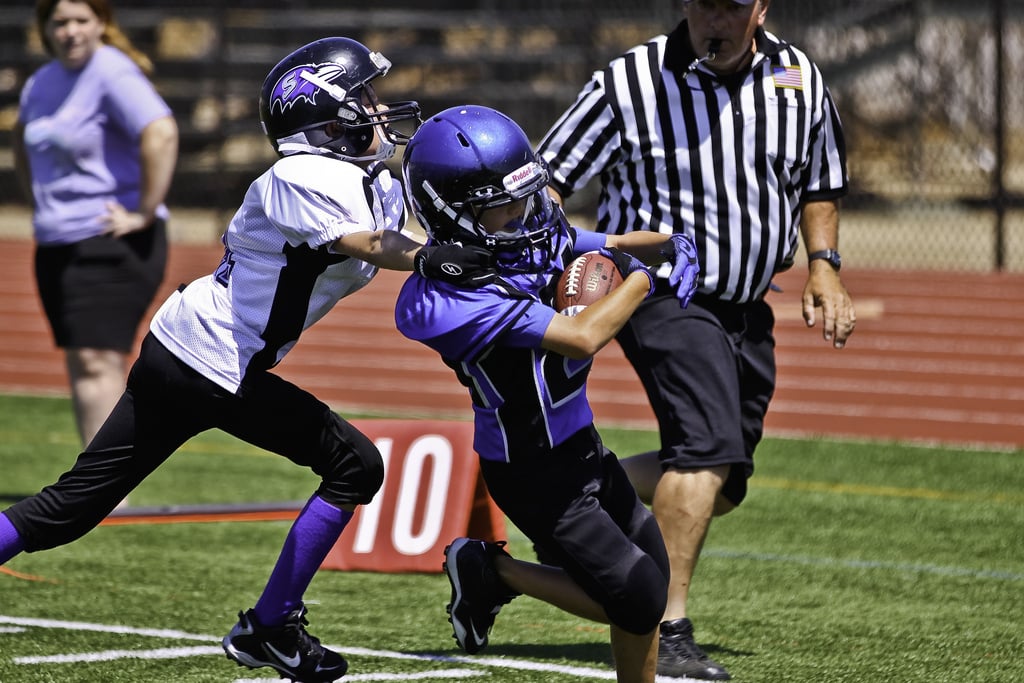 0
When Kids Collide — The Truth About Concussions
The Fall sport season is almost upon us, meaning moms will soon have to deal with after-school practices, Saturday morning games, and a slew of sideline parents. It also means dealing with sports-related injuries, the most dangerous one being concussions. Each year more than 170,000 kids are treated for sports-related traumatic brain injuries, and the numbers are slowly on the rise. While the media has made a big fuss over concussions in professional athletes, not as much attention has been given to the tinier sports stars. And if you ask most doctors, that's not OK!
"Children are at greater risk for concussions," Dr. Sergio Buzzini, Geisinger Health System's chief of adolescent medicine, tells us. "Kids have thinner cranial bones, which provide less protection to the developing nervous system and brain." Because of this, a blow to the head or chest can cause a concussion, which if left untreated can lead to coma and even death.
While doctors are still researching ways to prevent concussions, they do have several methods for identifying and treating a traumatic brain injury. Keep these five tips in mind next time your tot takes the field, and you could save their life.
Source: Flickr user jedolby3