Kids Cooking Subscription Box
A New Subscription Box For Culinary-Minded Kids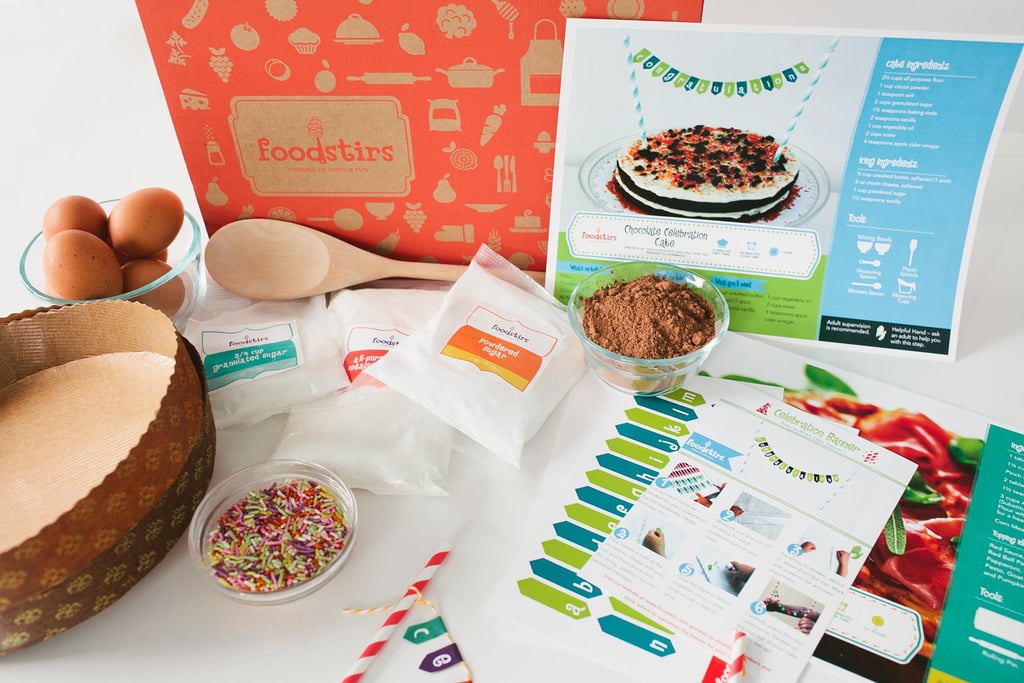 0
A New Subscription Box For Culinary-Minded Kids
For many families, the kitchen is more than just where the food's prepared; it's where we catch up on each other's days, share responsibilities, and hopefully embrace eating well together. The best way to instill a love of good food and healthy habits from an early age? Get little ones involved — ASAP!
While we've seen our share of subscription services targeted at kids and families, Foodstirs is the first to provide the recipe and necessary ingredients for a kid-friendly culinary creation. The service is aimed at kids ages 5 to 12, and kits can be purchased individually or as three- or six-month subscriptions.
Intrigued, we took a Foodstirs kit for a spin in our own kitchen. Here's what we learned.