Kids and Eloise
OnSugar Blog: Sarah Loves Eloise
Lots of moms like to think out loud, and inbliss01 is one of them. This is the latest post to her My Joy and My Delight blog.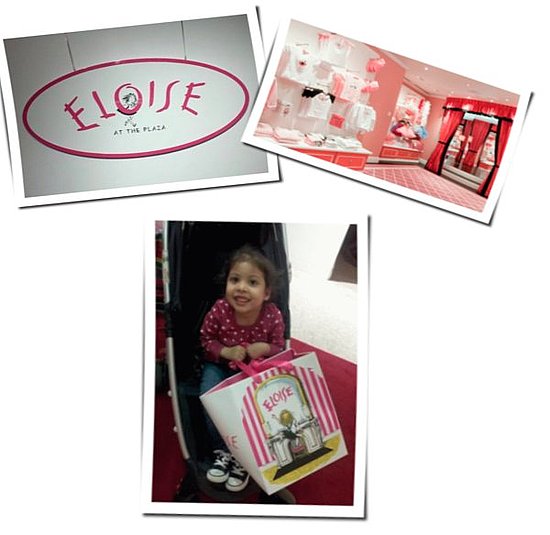 My little princess loves Eloise! Eloise is a six-year-old girl who lives in the "room on the tippy-top floor" of the Plaza Hotel in New York with her nanny, her pug dog Weenie, and her turtle Skipperdee. The series of books were written by Kay Thompson and illustrated by Hilary Knight. Sarah has seen the animated movies and the real-life movies Eloise at the Plaza and Eloise at Christmas Time. Earlier this year we visited Eloise's wonderful shop at The Plaza Hotel in New York City and it was a wonderful experience for Sarah. She was so happy and didn't want to leave the store! I am really considering throwing her an Eloise themed birthday party this year even though I know it will be a challenge. What I would really like to do is see if we can actually stay for the night and have the "Eloise" experience at The Plaza and even stay at the Eloise suite designed by Betsey Johnson. (It will be a dream if I can actually pull it off!!)
Want to see more? Start following My Joy and My Delight. Or start your own OnSugar blog. It's easy, it's free, and we just may feature your content on our site!