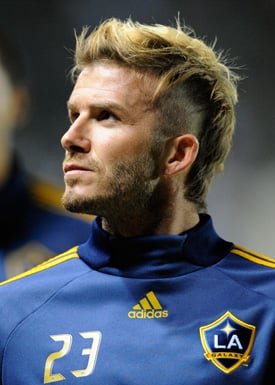 They say a haircut can put a lift in your step and improve your self-confidence, but can it actually save your life? Three-year-old Maddox Tallowin's parents are saying yes.
Several months after giving their son a David Beckham-inspired mohawk, the boy's father started to shave off the remaining hair and felt a few bumps on the back of the tyke's head. Blood tests conducted the next day diagnosed the tot with leukemia and after six months of intensive chemotherapy, the boy is now in remission. Doctors are crediting the alternatot hairstyle with saving the wee one's life.
While Justin Bieber's shaggy locks are making a splash these days, shorter boys' hairstyles, such as the fauxhawk, are easy to recreate at home and will keep your lil one cool during warm Summer months.