Kids Prefer Mom to Drive Them
Children Say Mom Should Man the Steering Wheel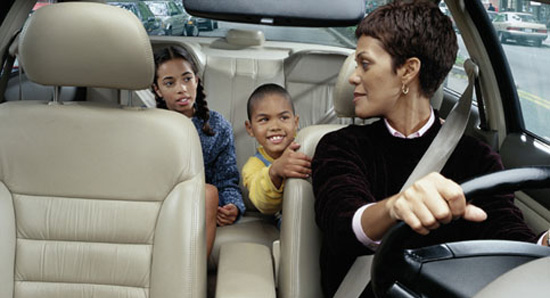 Tell your partner to park it in the passenger's seat. Sixty percent of British tots said they preferred mom to take the wheel, rather than dad. The survey, conducted by the GEM automotive safety group, spoke to 1,279 kids and found that traditional stereotypes prevail when women and men get in the car, with lil ones claiming that their mamas drive more slowly, are more relaxed and are less likely to have road rage or change lanes.
As any mom without an in-vehicle DVD player already knows, she is also the primary entertainer while on the road. Seventy percent of tots tattled that their mother sings while driving so we rounded up songs that will get the entire family belting out tunes.
"I Gotta Feeling" by The Black Eyed Peas
"Who Says You Can't Go Home" by Bon Jovi
"Walking on Sunshine" by Katrina & The Waves
"Ob-a-Di, Ob-La-Da" by The Beatles
"ABC-123" by Jackson 5
Who's the primary driver in your family?