Kids Running Marathons
Would You Let Your Kids Run a Marathon?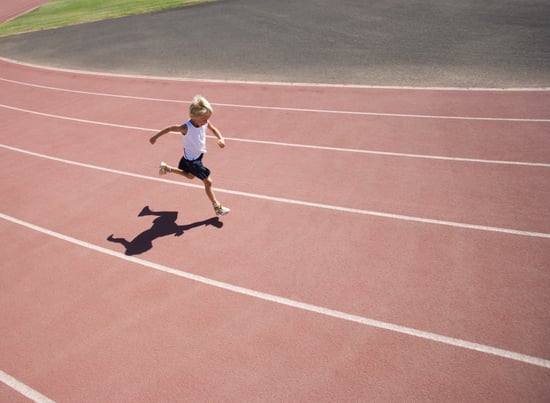 We're used to encouraging our kids to stay physically fit, but is there such a thing as taking it too far? Sisters Kaytlynn and Heather Welsch are two of the fastest endurance runners in the country . . . and they're 12 and 10 years old, respectively. The girls, who are coached by their dad, Rodney, have each completed more than 100 races in the past two years, often running in back-to-back events on the weekends. They competed in their first kids' triathlon when Kaytlynn was 8 and Heather was 6. Last year, at 11, Kaytlynn ran her first full marathon.
"Every since they were little bitty, I thought, golly, there's something special about these kids," the girls' mom, Vicky Welsch, told the Today show's Kate Snow. Both girls have aspirations of one day competing in the Olympic Games, a dream that they take so seriously, they refuse prize money so they can maintain their amateur status as runners.
The girls are patients of Dr. Dan O'Neill, a specialist in sports medicine, who says that the girls "are in great condition, without any stiff joints, swelling, or any evidence of any harm." The one thing that does concern him, however, is whether or not the Welsch sisters will reach their full skeletal growth. At this point, there is no conclusive medical data on what happens to kids who run this frequently and at this level of intensity.
What do you think of the Welsch family's approach to Kaytlynn and Heather's running?