Kids and Science
Hit the Books: Kids Don't Know Their Science Basics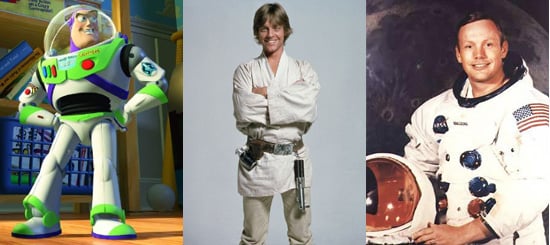 Who was the first human to set foot on the moon? A) Buzz Lightyear, B) Luke Skywalker, or C) Neil Armstrong? Seems like a silly quiz, but when British schoolkids were recently surveyed, the movie characters were named in addition to the actual astronaut.
In an online survey of 1,000 British kids between 4-16 years old, the UK's Birmingham Science City received some rather interesting answers when it asked lil ones who invented the telephone (the queen was a common answer) and what Sir Isaac Newton discovered (one-third of the surveyed boys said fire). Though the study's results may be alarming to scientists and educators, they should find some solace in the fact that almost 70 percent of 9- and 10-year-olds would like to be famous for winning a Nobel Prize in science. Researchers are hoping teachers will use the findings to help inspire a love of science as children move on through their school years.
How do you integrate science in your family's life?