KinderPerfect Cards Against Humanity For Parents
You're Going to Love This Cards Against Humanity Parody Made Just For Parents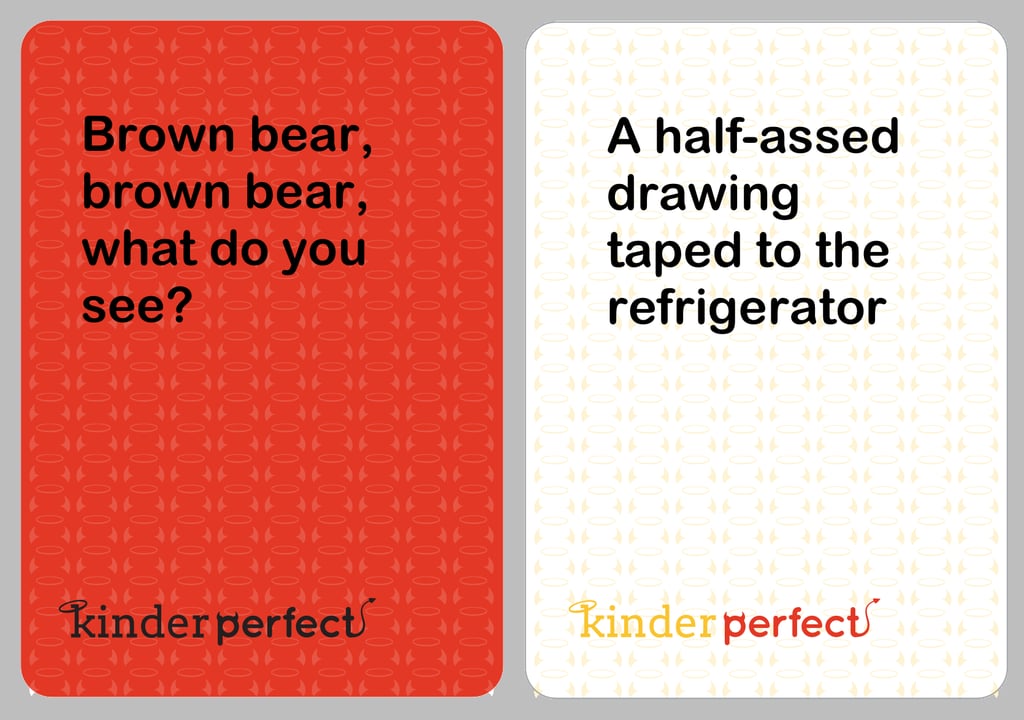 0
You're Going to Love This Cards Against Humanity Parody Made Just For Parents
Cards Against Humanity is an inappropriate word-association party game that most adults with a sense of humor love, but it may have just been bested by KinderPerfect, a parody version of the game designed just for parents.
The card game was launched as a Kickstarter campaign by husband-and-wife duo Wayan and Amy Vota, who say they love Cards Against Humanity but felt like the game didn't necessarily resonate with them as parents. They sought to create the perfect activity for a parent time out, and based on what they've released so far, it seems like they've succeeded.
Read through to see some of the hilarious sample cards the Votas have released, back the game on Kickstarter, and submit your own card ideas to potentially be added to the final version of the game.