Kindergarten Admissions
Parents Buy Pricey "Bootleg" Tests to Get Kids in Kindergarten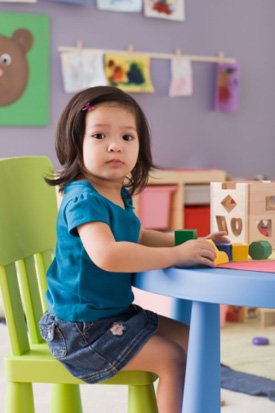 How far would you go to get your child into the "right" kindergarten? In some cities, the kindergarten application process is as involved as those for applying to college. There are applications to be filled out, interviews to ace, recommendations to gather and tests to take.
While some parents enroll their lil ones in kindergarten prep programs to tutor their tots into the top tier schools, others are taking the prep process a step further. In a recent expose on the kindergarten application process, New York Magazine found parents selling "bootleg" copies of the WPPSI, an intelligence test required for entry in many private schools, for $3,000 a piece. For parents willing to shell out $30,000 or more for a year of kindergarten, the tests may seem like a bargain, but for most families, the costs are prohibitive. In addition to costing a small fortune, I'm afraid that parents obtaining the under-the-table versions of the tests are teaching their lil ones that rules can be broken – for a price. Others may argue that if everyone else is doing it, they want to give their tyke an equal shot.
How far would you go to get your child into the school of your dreams?