Kingston Rossdale's Style
OnSugar Blog: Celeb Baby Style I Love – Kingston Rossdale
Lots of moms like to think out loud and PatiBF is one of them. On her OnSugar blog, BabyStyle, she creates beautiful style layouts like this one. Just click on the image to find the actual products!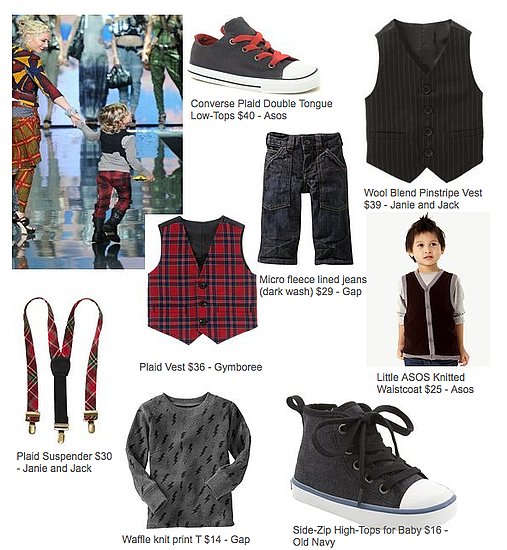 Gwen Stefani closed her last New York Fashion Week show by walking out with her adorable son Kingston Rossdale. His exact look might be a little difficult for every little boy to pull off but that doesn't mean it's hard to make your son look rocker. Just take a look at the items I spotted. Fitted jeans, Old Navy high tops, and a red plaid vest would give your little heart-breaker the same London-cool vibe the Stefani-Rossdales are known for.
Want to see more? Start following BabyStyle or start your own OnSugar blog. It's easy, it's free, and we just might feature your content on our site!