Koala Kin Hands-Free Nursing Harness
Koala Kin Hands-Free Nursing Pouch: Ga Ga or Gag?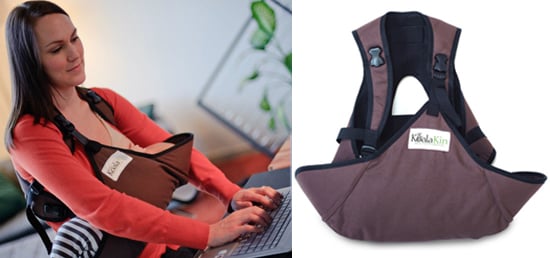 If you can pump while checking your email and reading a magazine, shouldn't you be able to nurse that way too? Breastfeeding pillows help bring baby to the proper height to comfortably reach the breast, but lil ones can easily roll off them and they aren't very convenient when mama's trying to nurse out of the home. The Koala Kin ($90) makes hands-free nursing a reality by combining the structure and convenience of a baby carrier with a pouch-like place to allow the baby to lie down and latch on. Best of all, the pouch provides privacy while allowing mama to maintain eye contact with her lil one throughout the nursing session, unlike a nursing cover. What do you think?