Kolcraft Recalls Jeep Liberty Strollers
96,000 Jeep Liberty Strollers Recalled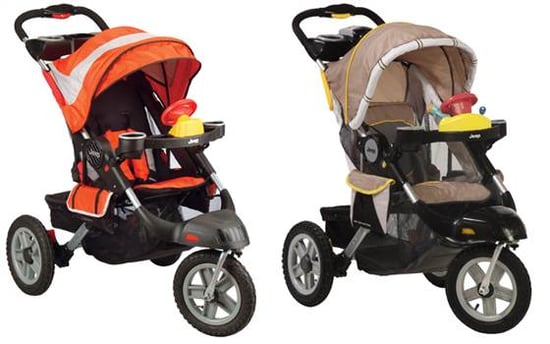 Heads up, moms! Kolcraft has recalled 96,000 Jeep Liberty strollers because the inner tubes in the tires can rupture and cause the wheel rim to fracture and fly off, Today reports.
The U.S. Consumer Product Safety Commission says at least 18 people have been injured by the tire blowouts — including two children standing near the strollers — resulting in cuts and bruises to the arms, legs, torso, head, or face. The recalled strollers were sold at Burlington Coat Factory, Sears, Toys "R" Us, and children's speciality stores online from June 2010 through June 2013, the news agency reports.
To find out which models have been recalled and how to get replacement wheels, read the whole story at Today.