Congrats to Kristen Bell [1] and Dax Shepard, who just announced that they're expecting baby number two [2]! Their daughter (and soon-to-be big sister), Lincoln Bell, turned 1 in March.
Here, take a look back at some of the mom-to-be's most stylish maternity moments from her first pregnancy. From the showstopping Jenny Packham gown [3] she rocked at the Golden Globes, firmly placing herself on the night's best dressed list next to bump-free style stars, to the purple tunic, black leather jacket, and statement necklace combo she sported at Sundance [4], Kristen's maternity wardrobe has stayed true to her prepregnancy style while embracing the bump. We can't wait to see what's in store for round two!
Golden Globes Glamour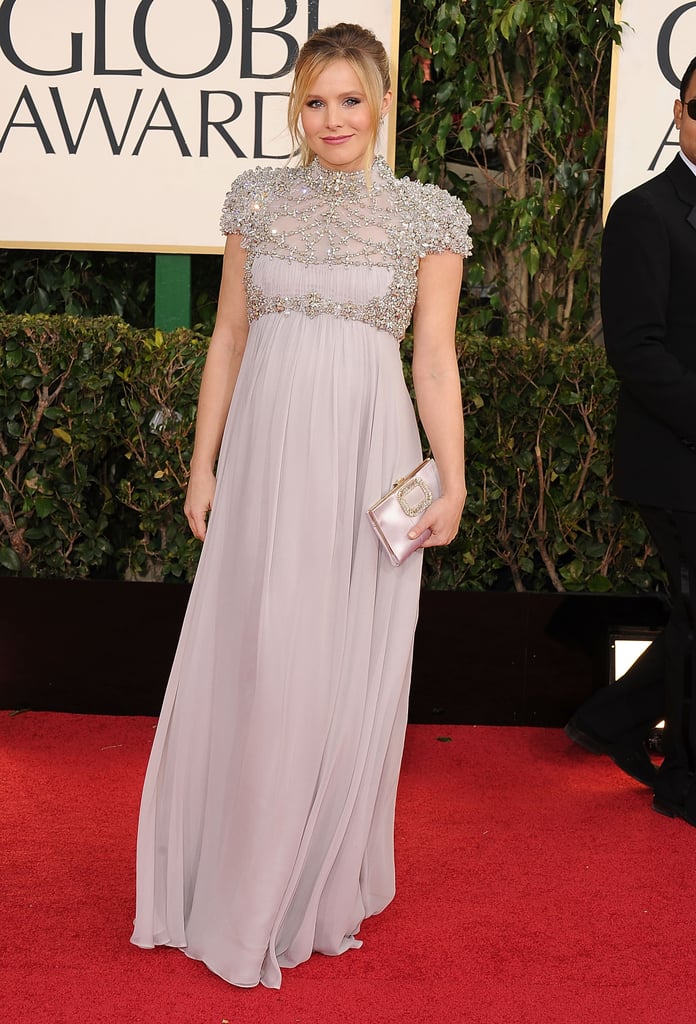 At the 2013 Golden Globes, Kristen wowed us in an embellished Grecian-goddess gown [5] designed by Jenny Packham. The ethereal lavender dress featured beautiful draping on the bottom and dazzling crystal-embellished details on the top. A matching satin clutch with rhinestone details completed the look.
Mountain Chic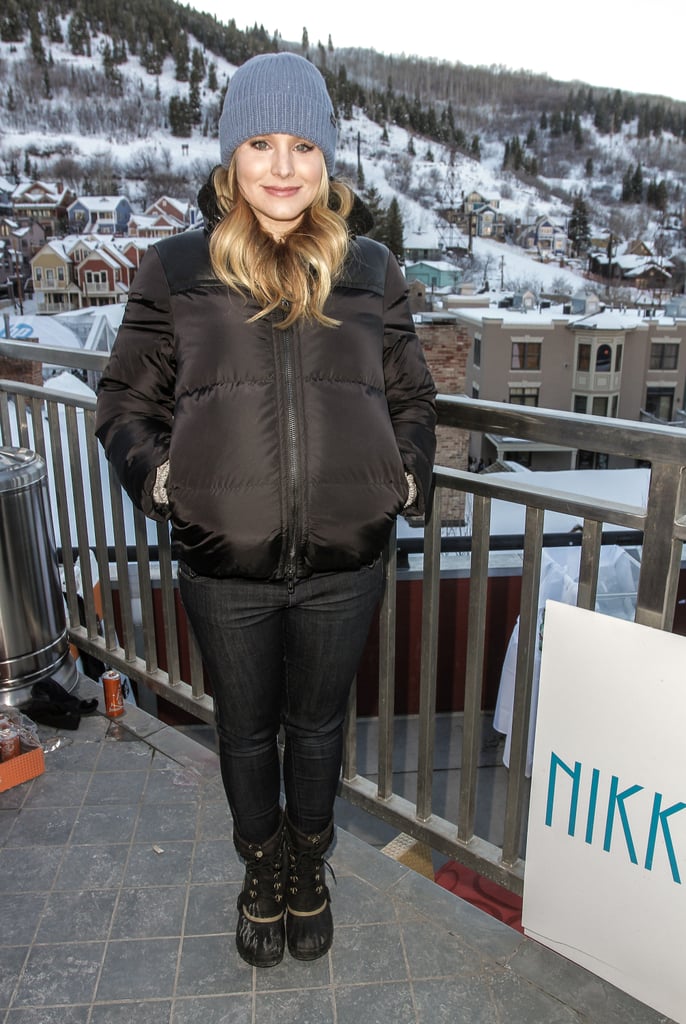 During a visit to Sundance in January 2013, Kristen kept it casual in a black puffer coat that made room for her bump, dark jeans, and boots. Her signature wavy hair peeked out of a blue ski hat.
Making a Statement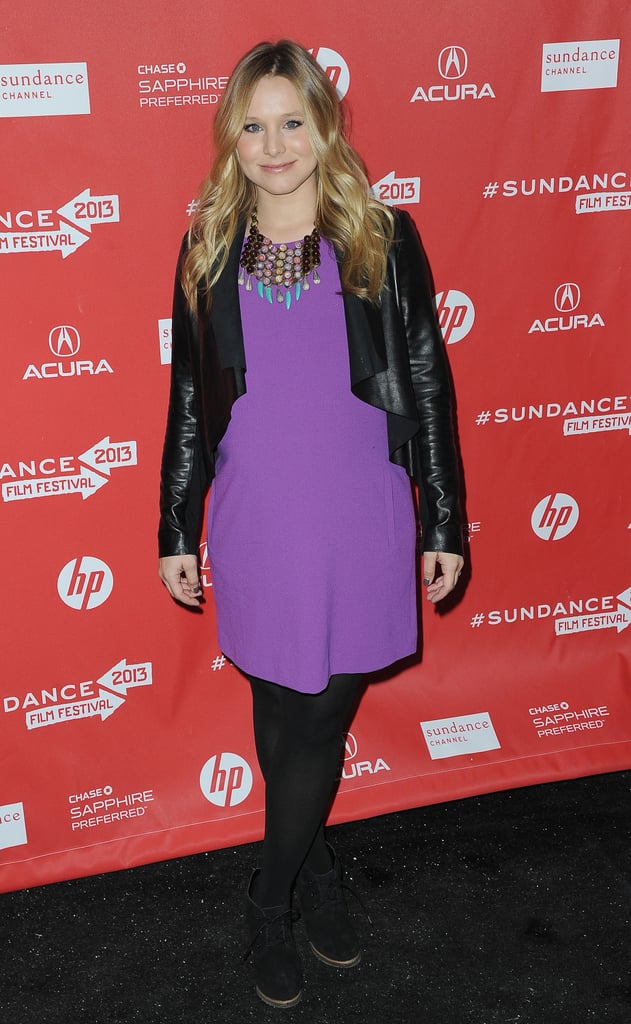 Kristen styled up a purple tunic and black Isabella Oliver jacket with an awesome statement necklace at the premiere of her film The Lifeguard at Sundance in January 2013. Want a similar look? We have the how-to here [6].
Knit Wit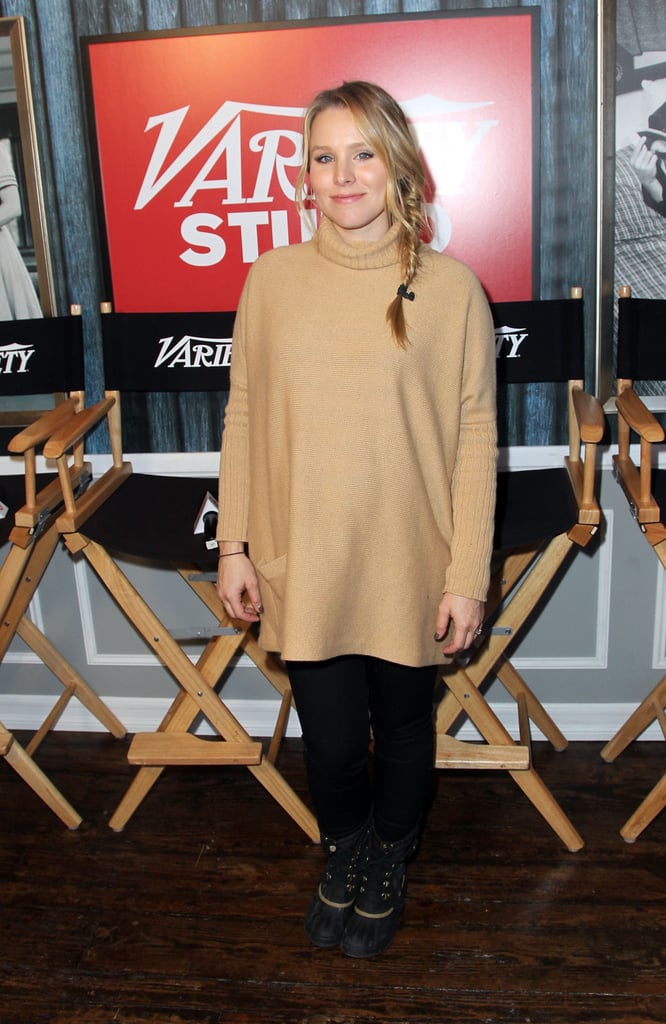 Our maternity wardrobes are stocked with cozy sweaters, and Kristen's must be, too. A roomy camel turtleneck tunic, paired with black leggings and boots, made for a classic, casual look at Sundance. A cool fishtail braid added some fun to the look.
Bump in Blue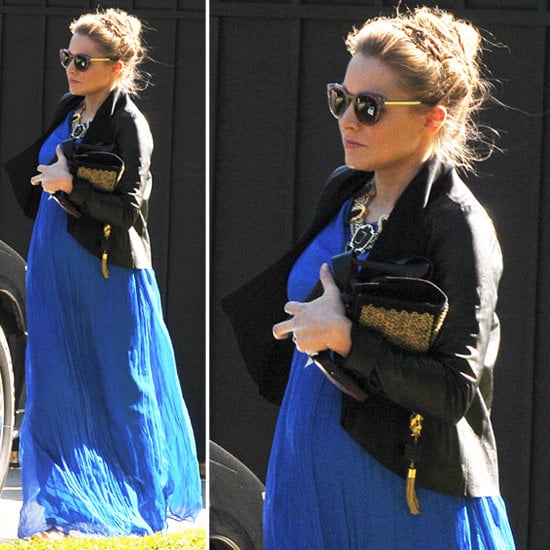 The mom-to-be paired a bold pleated cobalt-blue maxi dress with her favorite black leather jacket, a chunky onyx necklace, and cat-eye shades while carrying a gold grommet clutch in California.
Bump Watch
A couple days before announcing her first pregnancy, Kristen attended a charity event in Los Angeles wearing a bright-red, bump-covering dress and another black leather jacket.