Lance Armstrong Announces Baby on Twitter
Lance Armstrong Is a Twitter Over Baby Number Five!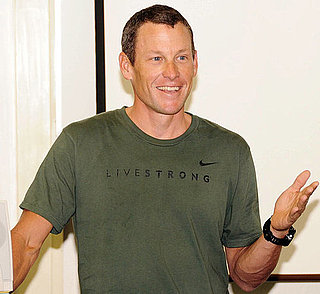 Fun isn't lost on the fifth child! Superman Lance Armstrong and his girlfriend, Anna Hansen, are expecting their second child! Some folks like to tell people the exciting news in person or over the old telephone, but the athlete announced his impending babe to millions of fans by setting up a Twitter account for his baby-to-be. @lancearmstrong tweeted:

Getting ?'s today about someone I'm following, a certain @Cincoarmstrong. What to say? Yet another blessing in our lives. I cannot wait!
The youngest of Lance's brood will join the other Armstrong children — sons Luke and Max and twin sisters Grace and Isabelle — in October. We wish them all the best!