Lil Find: Dolce Mia Vintage Designs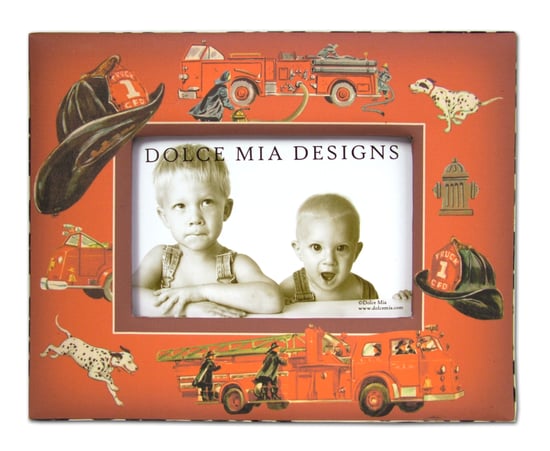 Everything old is new again, or so the saying goes. When I first came across the vintage-inspired products from Dolce Mia, the muted tones and cheery images took me back to the nurseries of my childhood.
Dolce Mia hand-cuts decoupage images and then coats them with a deep glossy resin finish so they last. Ballerina, cowboy, farm animal and circus themes are applied to clocks, picture frames, placemats, growth charts, photo albums, brag books and wall decor. These unique products are sure to bring a smile to any new mom's face, or to your own!