Lil Tip: Diaper Bag Must Haves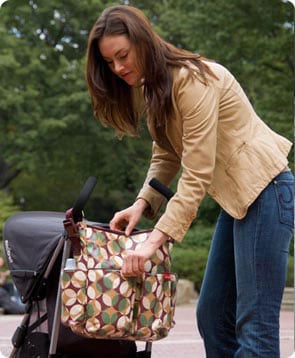 Sometimes I wish I had a tattoo of the list of the things I need on my hand. Countless times, I've left in a mad rush and left my keys in the house or my daughter's favorite toy in her crib.
Last week, we learned what Heidi Klum carries in her diaper bag. Here is a list of things that I think every mom should always have in hers:
Something to drink – milk, water, formula, breastmilk, juice, etc.
Food or snacks.
Duh — diapers and wipes.
An extra bottle or cup in case your only one falls.
Something to entertain baby – a book, toy, rattle, etc.
Your keys, phone, and wallet (or cash) in case of emergencies.
A bib, an extra change of clothes and a hat.
A kit with band–aids, nail clippers and sunscreen.
If you can try to keep all (or most) of these items in your diaper bag, you'll be on top of the game.