Lil Tip: A Home For Barrettes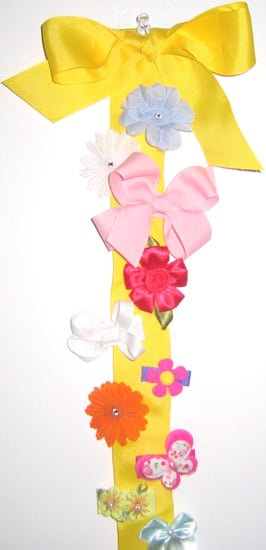 Have you got hair barrettes all over the house? Or do they disappear without explanation like socks in the laundry? I've got an easy solution for you.
Take a piece of ribbon and tie a pretty bow with it. Then, take another piece of ribbon, about a foot long and using a push pin, secure them both to the wall. Now you can clip all the barrettes on the ribbon in one assigned spot.