Lil Tip: Postpartum Shoes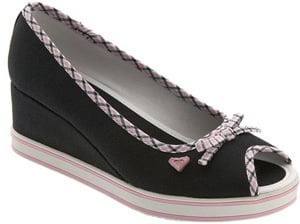 No matter which shoes fit your fancy, make sure your postpartum pairs are a lil snug. Many women experience swelling of their feet in the final stage of pregnancy and this can lead to stretched out shoes. Toting around your tyke in kicks that are a bit too big can be dangerous.
Though I love heels, when carrying my kids as infants I traded them in for safer forms of footwear — flats and shoes with traction. Especially after I fell on a gaping crack on the curb while walking with my 8-week-old son. While that incident had nothing to do with my choice of footwear, I'd never wish the fright on anyone. So play it safe and opt for sensible shoes.
There are plenty of styles, like these from BC Footwear that can take you from work to the park without forfeiting your fashion sense or breaking the bank.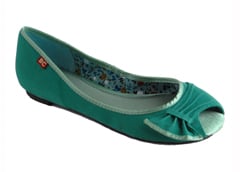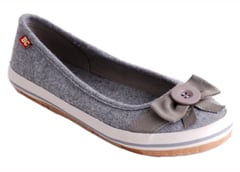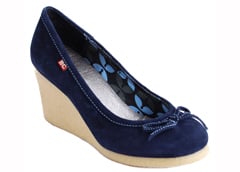 If you want to see more cute options,
.