Luxury Items For Babies
What Do You Splurge on For Your Tot?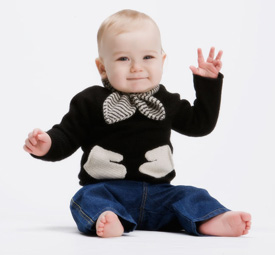 Nobody ever said having a baby was an inexpensive proposition. From everyday necessities like diapers and wipes to nursery gear, clothing, and food, the expenses add up — and they do so quickly! Trying to keep a new mama away from the adorable onesies or miniature shoes can be like keeping a caffeine fiend from a coffee shop. Though there are less expensive options for many of the popular products out there, some moms just feel the need to splurge on certain items.
While I stock my nursery with warehouse club-brand wipes and buy my children's pajamas at outlet stores, I can't help but use the savings on gorgeous sweaters that they most certainly don't need (and one actually refuses to wear for more than three minutes).
What do you splurge on for your lil one?