Lying About Address For School
Should a Parent Be Jailed For Lying to Enroll in a Better School?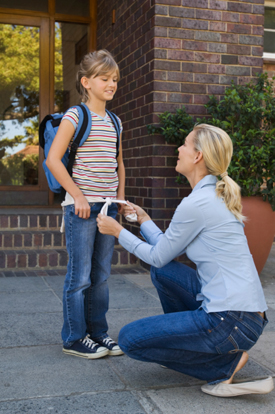 Mama only wants what's best for her tot, but is she within her rights to break the law to get there? With many of the nation's school systems in disarray, it's no surprise that parents will do whatever they can to give their kids the best education possible. In Akron, OH, a mother used her own father's address on school registration and free lunch forms to send her daughters to a better school. Last week, a judge found her guilty of record tampering and sentenced the single mom to 10 days in jail.
Ninety-six percent of LilSugar readers said they'd do anything – including breaking the law – to save their child's life. Some would say that education is the most important thing in a child's life. Should a parent be jailed for trying to give her lil one the best one available?