Magazine For Dads
A New Magazine For Dapper Dads: Would Your Partner Subscribe?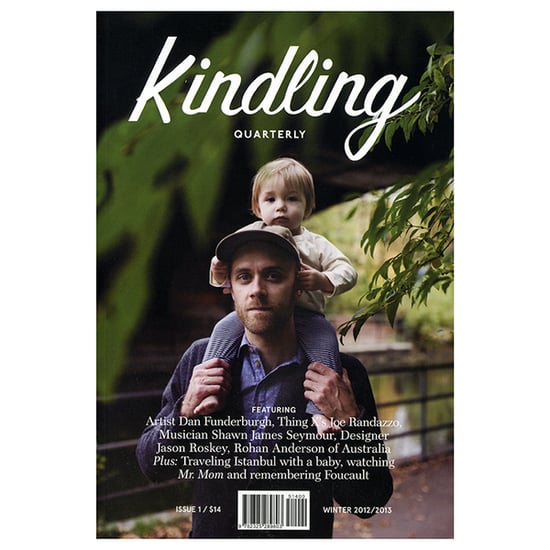 In the age of digital media, one Brooklyn-based magazine is making a bold debut as a print publication that's devoted completely to the topic of fatherhood. Kindling Quarterly recently launched its first issue, which included features like an essay from the magazine's founder, David Michael Perez, on the role of fathers in American culture; interviews with successful and stylish dads; and a father-child fashion spread. According to the magazine's mission, "Kindling Quarterly playfully assesses and celebrates the multitude of experiences that form contemporary fatherhood." There's a definite focus on creative, artistic types, and Kindling runs more open-ended pieces than the how-tos and guides frequently found in parenting publications. Topics in the debut issue include a photo essay on artist-dad Dan Funderburgh, a piece on traveling through Istanbul with a 9-month-old, and an exploration of the parenting stereotypes found in the 1983 Michael Keaton flick, Mr. Mom.
Kindling will be published four times a year, but at $46 (plus $12 shipping), a one-year subscription doesn't come cheap. While we love the idea of equal-opportunity parenting publications, we have to ask — would your kids' dad be into reading a magazine that's devoted to the topic of fatherhood?